Meet Joe Jonas and Sophie Turner's Growing Family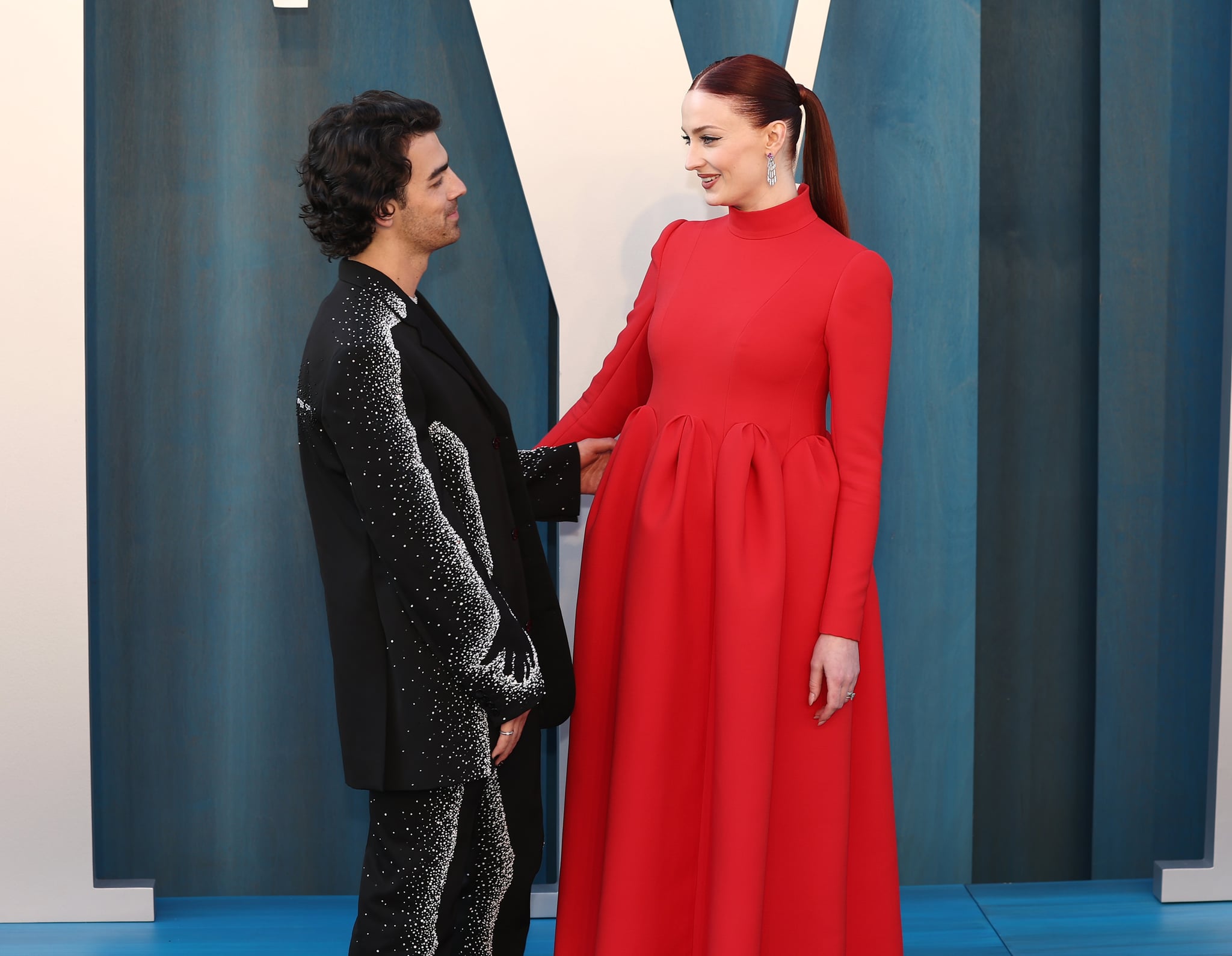 Willa Jonas is a big sister! Her celebrity parents, Joe Jonas and Sophie Turner — who eloped in Las Vegas before their opulent wedding ceremony in France in 2019 — have officially welcomed another love bug into their family. The couple has been a little bit more public about this pregnancy, showing off Turner's glowing baby bump at both the Oscars and Met Gala. While there's no word yet on potential baby names for the newest addition to their family, fans of the couple should keep an eye out on which letter Turner adds to her family of dainty initial tattoos. In the meantime, read on to learn more about Joe Jonas and Sophie Turner's bundles of joy.
Willa Jonas
The couple welcomed their first child together, a daughter named Willa, on July 22, 2020. While neither Jonas nor Turner confirmed that they were expecting, fans did get a few glimpses at the actress's growing belly throughout the pregnancy.
The parents have very outspoken about their decision to keep Willa out of the spotlight, especially when it comes to social media — including their own — and press. In May 2021, Turner once again addressed her and her husband's privacy request after a paparazzi photograph of Willa had been sold and published.
"Yesterday some paparazzi managed to get a picture of my daughter and I, and I just want to say that the reason that I am not posting pictures of my daughter and making sure that we can avoid paparazzi at all costs is because I explicitly do not want those photos out there," Turner said in a series of since-deleted Instagram Stories.
"She did not ask for this life, to be photographed. It's f*cking creepy that grown old men [are] taking pictures of a baby without their permission," she continued. "I'm sickened, I'm disgusted, and I'm respectfully asking everyone to stop following us around and stop trying to take pictures of our daughter and especially printing them."
Baby Jonas
According to People, the couple welcomed their second child in July 2022. Neither a name nor a birthdate has yet to be announced, but a rep told the outlet, "Joe and Sophie are happy to announce the arrival of their baby girl."
In a June 2022 interview with People, Jonas chatted about being a new dad of two. "You really don't know what to expect," he said. "I think [I'm] maybe a little less nervous [this time], but I'm just excited. It's such an amazing part of life." Turner shared a similar sentiment in her June cover story for Elle UK. "We're so excited to be expanding the family," the "Game of Thrones" alum said. "It's the best blessing ever."