Netflix's "Savage Beauty" Is a Chilling Picture of Deceit and Betrayal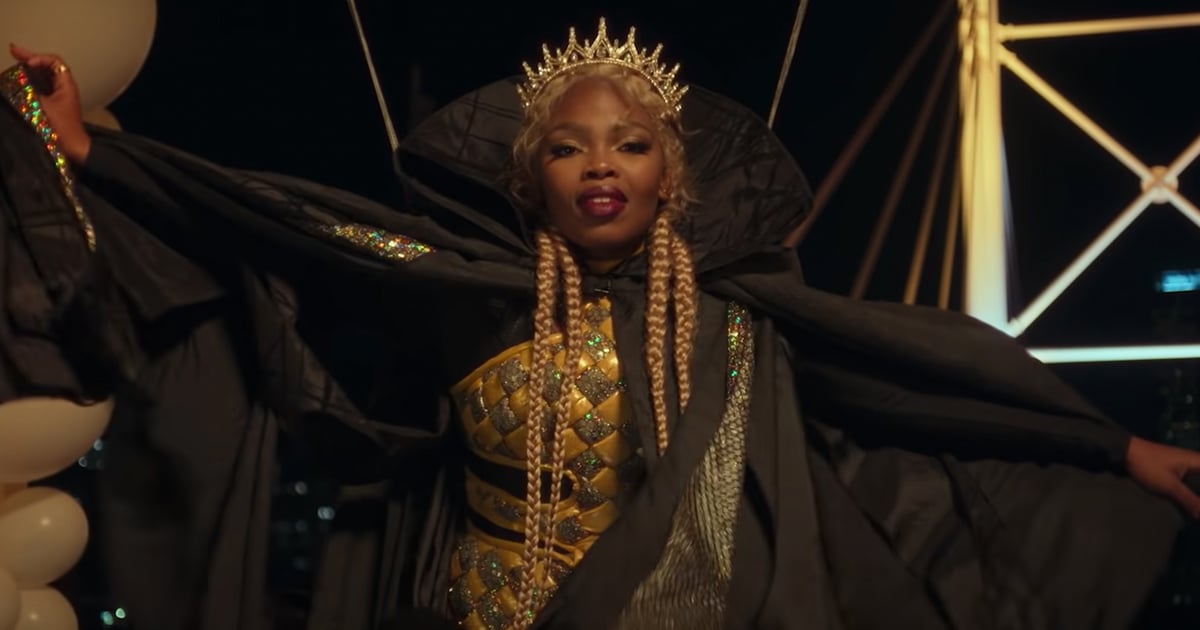 Netflix's new South African thriller series is two-minute adrenaline rush. Examining the intersection between deceit, betrayal, and revenge, "Savage Beauty" is a chilling reminder that "some secrets run deeper than scars." On April 12, Netflix debuted the captivating trailer, which paints a picture of a wealthy and powerful family that owns a global beauty empire. When a mysterious woman seeking revenge infiltrates their outwardly perfect lifestyle by becoming the first face of their beauty empire, dark secrets come to light and no one is safe from the inevitable chaos that follows.
"Beauty is skin deep but family is forever," the lead, Rosemary Zimu, captioned a promotional photo for the series on April 12, hinting at her character's dark past as represented by a set of scars that run down her face and neck in the trailer. With the same frequency of dramatic arcs as "Inventing Anna" and hints of premeditated destruction that "Killing Eve" indulges us with, we already know this series is going to be a wild ride from start to finish.
"Savage Beauty" Plot
"Savage Beauty" is about a woman named Zinhle Manzini who goes undercover as the first ambassador of the Behngu family beauty empire. Haunted by a dark past that's mysteriously tied to the head of the empire, Zinhle stops at nothing to burn everything they've built to the ground.
"Savage Beauty" Cast
South African actor and singer Rosemary Zimu makes her Netflix debut in "Savage Beauty" as a model named Zinhle Manzini. Alongside Zimu, the series — directed by Thati Pele — will star Jesse Suntele, Nthati Moshesh, Dumisani Mbebe, Oros Mampofu, Mpho Sebeng, Angela Thando Sithole, and Nambitha Ben-Mazwi.
"Savage Beauty" Premiere Date
"Savage Beauty" premieres on Netflix on May 12.
"Savage Beauty" Trailer
Watch Netflix's full "Savage Beauty" trailer here.