Prince Harry Slams the Press For Using Misogynistic "Megxit" Term After Meghan Markle's Exit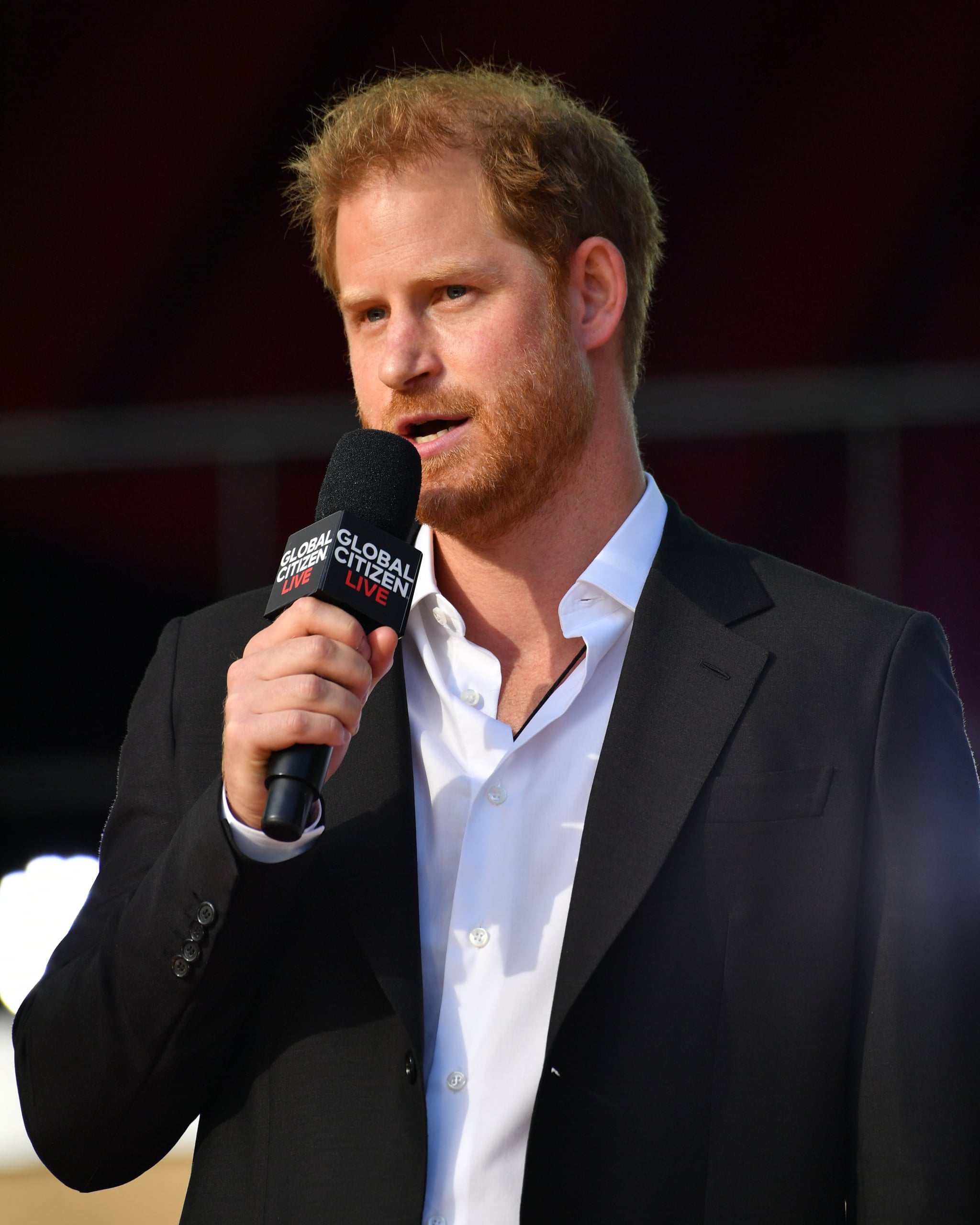 Prince Harry has been known for calling out the British press for being "toxic" for years. And once again, he's coming down on them for giving life to the term "Megxit" — in reference to a hashtag that rose in popularity when Harry and Meghan Markle decided to step away from their royal duties. According to the Duke of Sussex, the media-favored word derives from misogyny and online hate from people who oppose the couple and their choices.
"Maybe people know this and maybe they don't, but the term Megxit was or is a misogynistic term, and it was created by a troll, amplified by royal correspondents, and it grew and grew and grew into mainstream media," he said as a panel guest at Wired's Re:Wired Conference. Vanity Fair reported on the "ugly origin story" behind the misogynistic word in 2020. While some may believe that the term was coined simply as a play on Brexit, the word is actually over two years old and rooted in the darkest parts of the internet.
Harry also explained how hate speech about the Sussexes makes its way around the internet — specifically through a hate campaign discovered on Twitter — and referenced a recent Bot Sentinel study to prove his point. "More than 70 percent of the hate speech about my wife was driven by fewer than 50 accounts, and perhaps the most disturbing part of this was the number of British journalists who were interacting with them and amplifying the lies," he continued. "But they regurgitate these lies as truth." He also touched on the dangers of misinformation and how its origins extend beyond the internet. "This problem did not originate on social media, and you don't have to be online to be affected by it," he said. "I learned from an early age that the incentives of publishing are not aligned with the incentives of truth."
Harry and Meghan both chose to move away from social media after they ended their Instagram back in March 2020. Meghan previously stated that they may return to social media "when it feels right for us," saying "perhaps when we see more meaningful commitments to change or reform."
Image Source: Getty / NDZ/Star Max