Quinta Brunson Reunites With Her "Abbott Elementary" Inspiration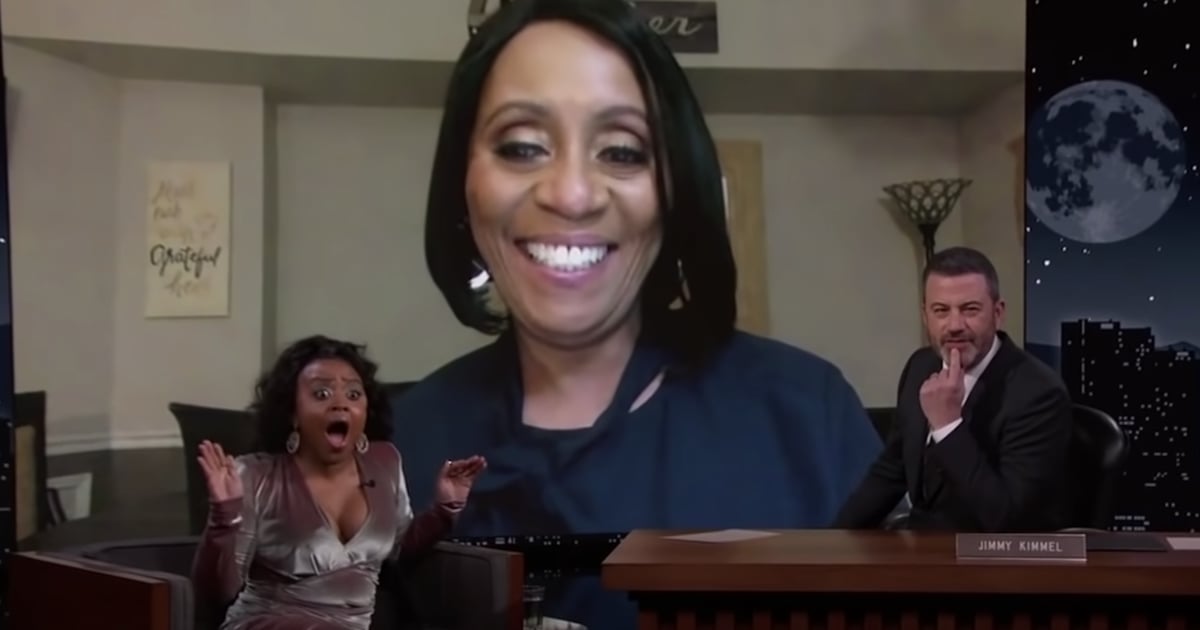 Quinta Brunson is soaring to new heights of success thanks to her hit ABC series "Abbott Elementary." The wildly popular show — which made history as the first ABC comedy to see its premiere ratings quadruple from its original air date — has received glowing reviews, and Brunson, as well as the rest of the cast, has been basking in all the praise.
On Feb. 1, Brunson stopped by "Jimmy Kimmel Live" to talk about the show and its inspiration. As she previously revealed to POPSUGAR, Brunson's mom motivated her to develop "Abbott Elementary," but the series creator named the show after her favorite sixth grade teacher, Ms. Abbott. After telling Kimmel that she hadn't seen her teacher since middle school, he surprised Brunson by phoning in Ms. Abbott to the show, and Brunson's natural reaction was to scream with a huge smile on her face.
"Hi Ms. Abbott," Brunson said cheerfully as she tried to hold back her tears. Ms. Abbott couldn't resist gushing over her former student, telling Kimmel, "Quinta was an awesome student, very driven at that time. . . . She's amazing." Ms. Abbott revealed that she's finally retiring after 30 years of teaching, then Kimmel gifted her a free trip for two. By the end of the chat, Brunson and her teacher were both in tears, and it honestly made the special moment even more touching to see.
Watch Brunson get the shock of her life in the video above, but make sure you have a box of tissues handy, because it's sure to bring you to tears, too!