Rihanna Confirms That New Music Is Still on the Way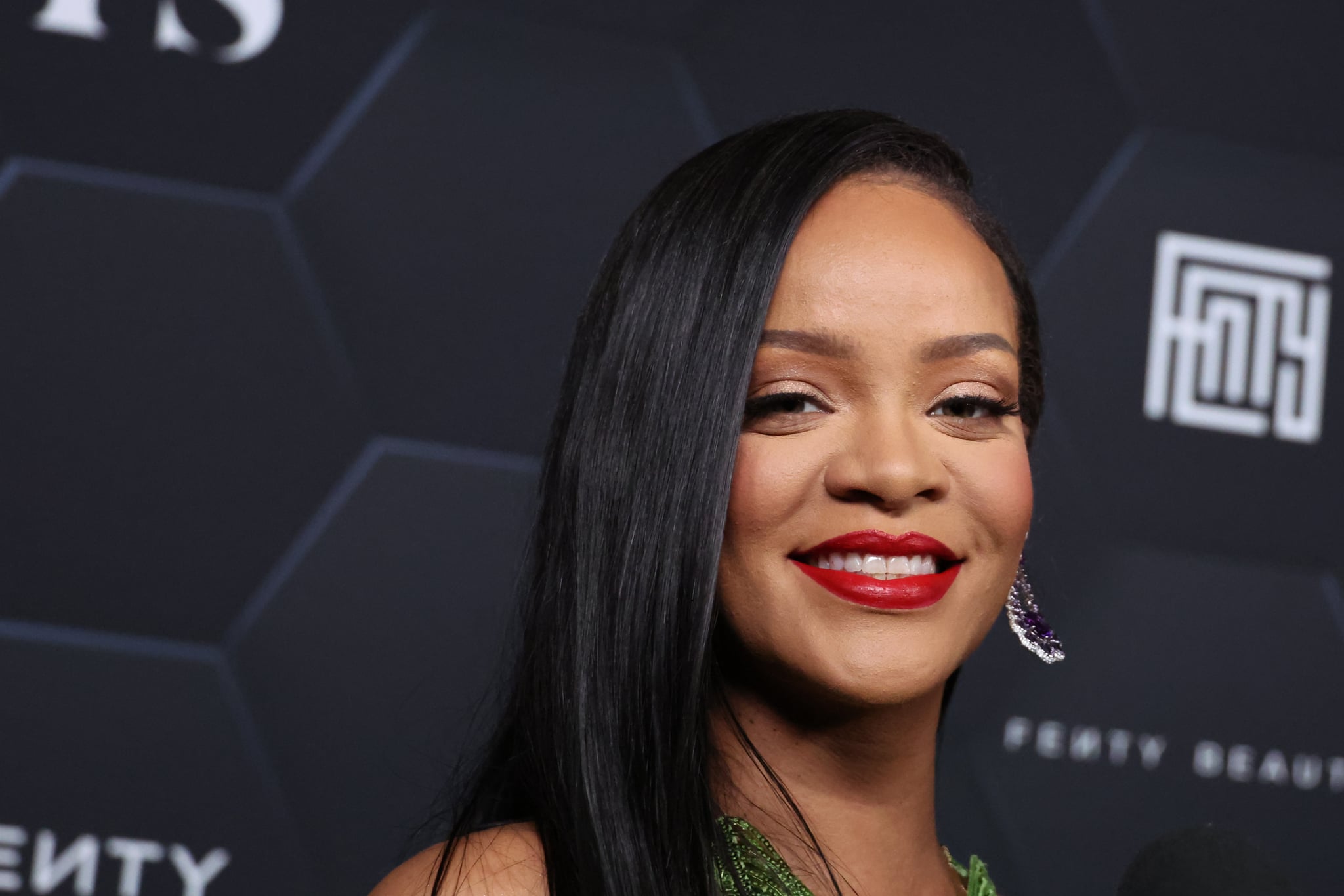 Is there anything Rihanna can't do? Since releasing her multiplatinum album, "Anti," the business mogul has upended the beauty industry with Fenty Beauty, launched a luxury fashion line with LVMH, changed the lingerie game with Savage X Fenty, become a a certified billionaire, and is now expecting her first child with her boyfriend, A$AP Rocky. But even with all that going on, fans are eager to know if the singer still plans on releasing her highly anticipated "R9" album.
In September, Rihanna teased the possibility of new music to Billboard, saying, "You're not going to expect what you hear. Just put that in your mind." She added, "I'm really experimenting. Music is like fashion. You should be able to play. I should be able to wear whatever I want. I treat music the same way. So I'm having fun, and it's going to be completely different."
Fast forward to February, the mom-to-be has a new update for fans. "Yes, you're still going to get music from me," she told Entertainment Tonight. "My fans would kill me if they waited this long for a lullaby." In a previous interview with T Magazine, Rihanna said her ninth album — which has the working title "R9" and will be her first reggae album — will be a tribute to her Caribbean roots. "So far it's just been R9, thanks to the Navy," she said. "I'm about to call it that probably, 'cause they have haunted me with this 'R9, R9, when is R9 coming out?' How will I accept another name after that's been burned into my skull?"
"I don't [know]," Rihanna responded coyly when asked when the album would be released. We're banking on her pulling a Beyoncé and surprising us with an overnight drop of the forthcoming project.
In June 2019, Rihanna said that a combination of managing her multiple businesses and lack of sleep have delayed her anticipated ninth album. "I do fashion one day, lingerie the next, beauty the next, then music the next. It's like having a bunch of kids and you need to take care of them all," Rihanna told Sarah Paulson for Interview Magazine. Either way, she likely won't drop her album until after the birth of her child, so fans will just have to play the waiting game a while longer.