Samara Weaving Joins the Cast of "Scream 6"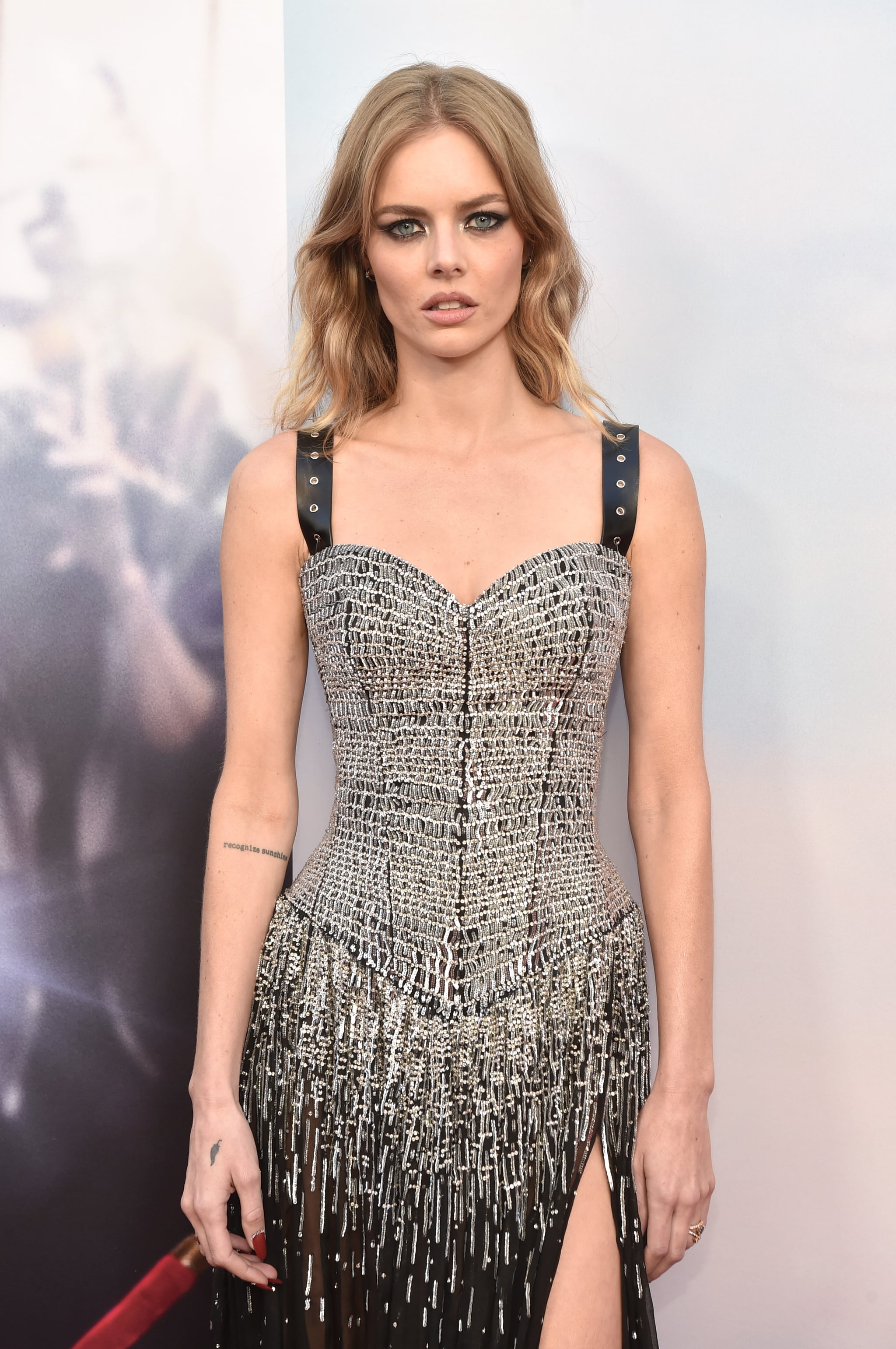 Ghostface just can't seem to stay away. On Feb. 3, Deadline confirmed that the sixth installment of the cult-classic franchise Scream is underway, with directors Matt Bettinelli-Olpin and Tyler Gillett set to return, along with a host of familiar faces. On July 14, Deadline reported that Samara Weaving and Tony Revolori are joining the cast. Weaving is no stranger to horror, having previously starred in 2019's "Ready or Not." Revolori plays Flash Thompson in Tom Holland's Spider-Man films.
On June 6, Deadline reported that Neve Campbell, who appeared in all five previous Scream films as Sidney Prescott, would not be returning for "Scream 6." "Sadly I won't be making the next Scream film," she said, per Deadline, citing salary issues. Still, some major stars are set to come back.
On May 11, The Hollywood Reporter confirmed that Hayden Panettiere, one of the stars of 2011's "Scream 4," will return as her character Kirby Reed. Back in 2011, Panettiere played a horror-obsessed high school student who narrowly managed to evade Ghostface, and it looks like she'll have to face him again in the forthcoming installment.
The film will also see the return of the principal cast from 2022's "Scream," which includes Mason Gooding (Chad), Jenna Ortega (Tara), Melissa Barrera (Sam), and Jasmin Savoy Brown (Mindy). The new movie will follow the cast as they attempt to start over in a new town far away from nightmarish Woodsboro, but of course, that's not likely to go as planned.
"Working with such a wonderful and talented family of creators — and in the lineage Wes [Craven] and Kevin [Williamson] so expertly built — has been the thrill of a lifetime and we're so excited to bring the next chapter in the Scream saga to life," Bettinelli-Olpin, Gillett, and executive producer Chad Villella told Deadline in a statement. James Vanderbilt and Guy Busick, who cowrote 2022's "Scream" and are writing the newest installment, added: "Is this real life? Getting to collaborate once again with our friends on the next installment of the Scream story is more than we could have hoped for. We are overwhelmed that we get to continue to play in the sandbox that Kevin and Wes created. It is, as Ghostface would say, an honor."
On March 18, Deadline reported that the sequel's premiere date was March 31, 2023. The news came after the 2022 "Scream"'s big box-office success in January. Vanderbilt, Paul Neinstein, and William Sherak are producing the film, with Villella, Gary Barber, Peter Oillataguerre, and Scream creator Williamson serving as executive producers.
The latest Scream film to hit the big screen brought back franchise stars Campbell, Courteney Cox, David Arquette, and more, and introduced the new group of teens who will return for "Scream 6." Stay tuned for more announcements about the next sequel.