Scream Queen Maika Monroe Had Dinner in Dracula's Castle While Filming New Horror Movie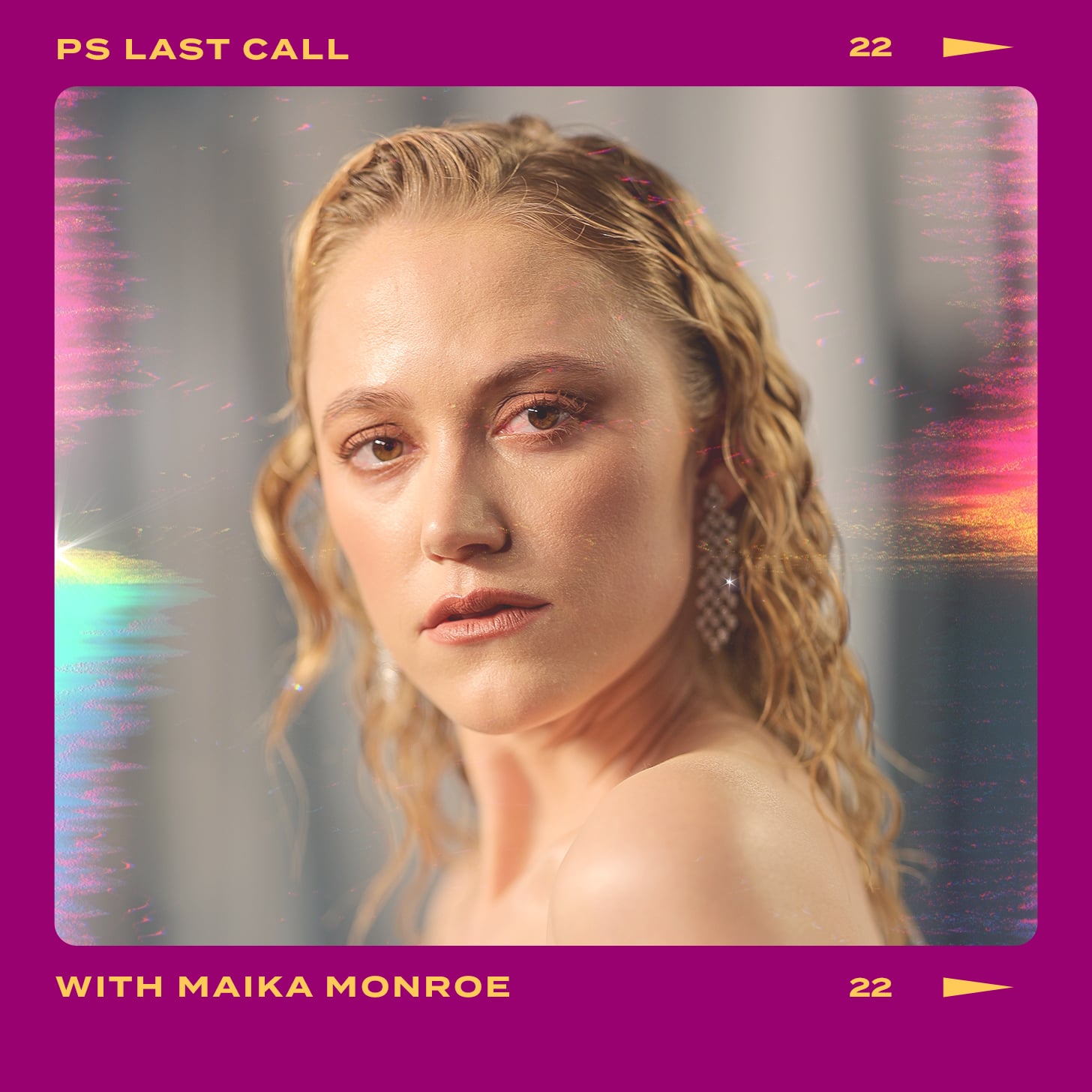 Image Source: Getty / Rich Fury
In our Q&A series Last Call, we get down to the bottom of every last thing with some of our favorite celebs — from the last time they were starstruck to the last song they listened to. This week, Maika Monroe takes our call.
Maika Monroe first broke out as a horror icon in 2014's "It Follows," which she followed up with turns in "The Guest," "Tau," and "Greta." Earlier this year, she cemented her scary-movie dominance with Chloe Okuno's "Watcher," which premiered at Sundance and was released this summer. So POPSUGAR wants to know: how's it feel to earn the scream-queen title?
"It's kind of crazy, honestly," Monroe tells POPSUGAR. "I try not to think about it too much, you know? I'm just trying to work on projects that mean something to me and I think that people will enjoy."
But Monroe is a lifelong horror fan, so it's not surprising that she's also drawn to the genre in her career — even if it didn't happen completely on purpose. "The first movies that I remember being absolutely terrified by were the Nightmare on Elm Street films," she says. "Honestly, the most terrifying film — and I can't say that I recommend it to anyone — I'll never forget seeing 'The Hills Have Eyes.' . . . I was traumatized from that." She was "obsessed with" "The Shining," "The Birds," and "Rear Window," too.
"You go to see movies to feel something, and for me, watching a horror movie, it's so intense, the feelings, and it's feelings that you don't have every day," she says of the genre's appeal. "It's this heightened world, and there's something so fun about that, to kind of disconnect from the current world and just feel these incredibly strong feelings."
And Monroe loves the way horror films can comment on real-life situations. In "Watcher," Monroe plays Julia, a woman who moves to Bucharest with her husband and becomes convinced a man is stalking her. Her husband shrugs off her fears.
"Her husband that is supposed to be closest to her, when he doesn't believe her, I think it's most heartbreaking," she says. "I will assume that a lot of people will relate to this and especially women." To Monroe, the movie isn't just about the thriller aspect, but also "gender anxieties and the devastation of having one's fears reduced to this nagging female hysteria that I've experienced personally," she says. "There's nothing really more frustrating than that."
As a burgeoning horror icon, Monroe took a trip to one of the most iconic places in the history of the genre — Dracula's castle. She visited with the rest of the "Watcher" cast during filming in Romania. "Dracula was Vlad the Impaler actually, and so it was honestly truly horrifying because they had all the torture tools that Vladimir would use," she says. "It was insane because it's like, you have this idea of this crazy castle, and it was that, and it was so fun." The cast had dinner in one of the castle's rooms, drinking wine and eating by candlelight, which Monroe says was "terrifying and so cool."
Monroe has two major movies up next on her slate. The first, "God Is a Bullet," is directed by Nick Cassavetes and also stars Jamie Foxx, Nikolaj Coster-Waldau, January Jones, and Andrew Dice Clay. Monroe plays a woman who's escaped a cult and tries to help a detective infiltrate the group. "I'm covered pretty much head to toe in tattoos, which was . . . very wild," Monroe says of her part. "We were filming three months in Mexico City, and it was incredible and challenging."
She'll also star in "Significant Other," which she describes as a "kind of dark comedy," opposite "The White Lotus" star Jake Lacy. "He's a genius," she says of her costar.
Keep reading to see what else Monroe had to say about the last movie she watched, the last book she read, and more.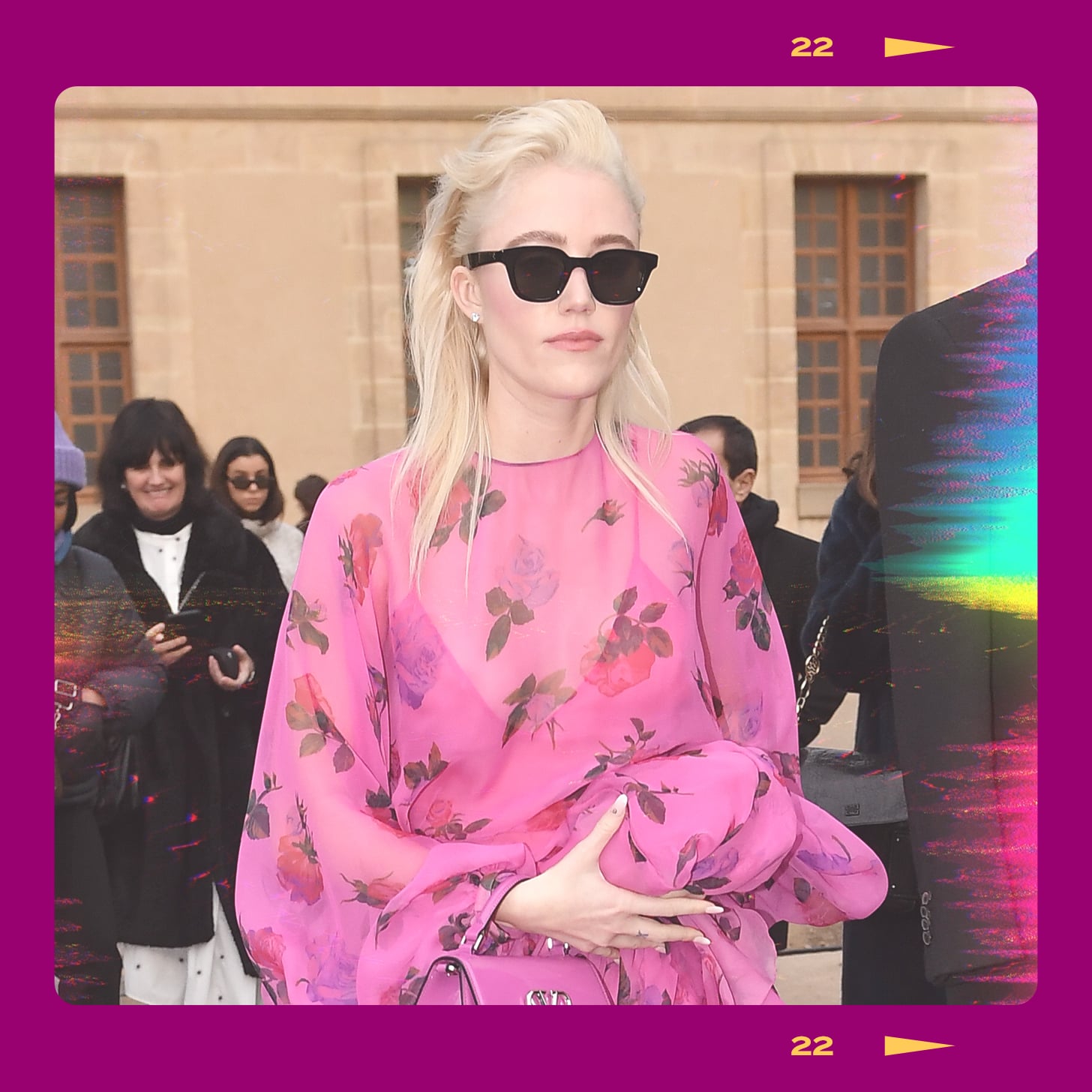 Image Source: Getty / Jacopo Raule
What was the last horror movie you watched?
I just rewatched "The Babadook," which I love.
What was the last day on the "Watcher" set like?
I remember the first AD gave this very emotional speech and I just remember everyone, all the crew, we were all standing and listening to this speech and we all were becoming emotional. I think the last scene that we actually filmed was literally me sleeping in bed, which was so funny, and we were laughing. Such a silly end to such an intense film.
When was the last time you were starstruck?
I was invited to a Lakers game. LeBron James, I was like, "OK, that's cool." And he was just right there. I just was dying.
What was the last song you listened to?
It was probably Omar Apollo, because I saw him perform last night in New York.
What was the last album you bought or streamed?
Probably "Revolver."
What is the last photo in your camera roll?
I sent my two closest friends [a photo] of me with a mimosa and this very big poster of my face.
What was the last show you binge-watched?
"Survivor." I'm literally obsessed. I'm watching the most current season, but because it's so annoying having to wait a week, I went back to a season that I hadn't watched.
What was the last movie you watched?
"The Worst Person in the World." Love that movie.
What was the last thing you bought online?
Sunscreen.
What was the last thing you did for fun?
I just went to Jamaica. It was quite fun, sitting on a beach and reading a book. It was great.
What was the last thing you did for self-care?
At this hotel that we were staying at, there was aloe, and I put aloe vera all over my body because it was so sunburned, and it felt great.
What was the last book you read?
Well, I'm not finished with it, but it's literally called "Beach Read." It's just so charming and cheesy and great.
What was the last gift you received?
Probably from my mom. My mom makes amazing jewelry. . . . She made this necklace for me, so she'll gift me little earrings and stuff that she makes.
What was the last piece of advice you received that changed your life?
Don't take yourself too seriously. I know it's cliché, but when someone says that, I don't know, it's just important.