See Pete Davidson, Kate McKinnon, Aidy Bryant, and Kyle Mooney's Final "SNL" Sketches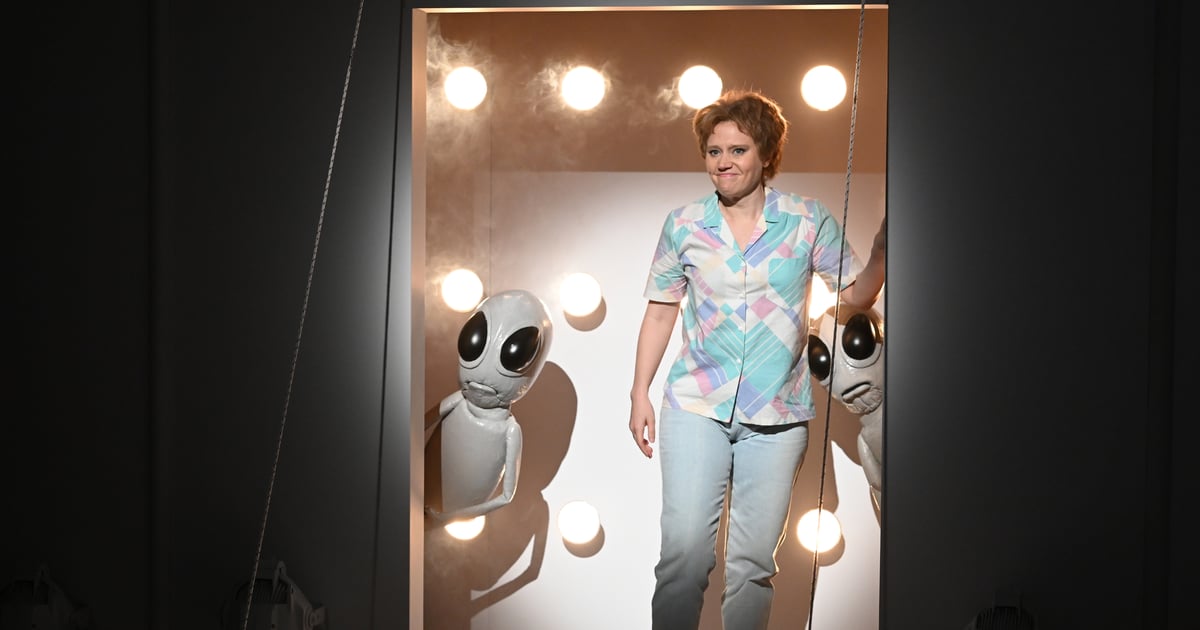 The season 47 finale of "Saturday Night Live" was one for the TV history books. After news broke on Friday, May 20, that Pete Davidson, Kate McKinnon, Aidy Bryant, and Kyle Mooney were all set to exit the sketch series, viewers knew they were in for an emotional episode. However, nothing could fully prepare them for Davidson, McKinnon, Bryant, and Mooney's final sketches. Suffice it to say, there were some tears, but in true "SNL" fashion, there were a lot of laughs, too.
So far, only Davidson has released an official statement confirming his exit. Shortly before the episode — which was hosted by "Russian Doll" star Natasha Lyonne — the 28-year-old shared a lengthy post about his time on "SNL" via "SNL" and "King of Staten Island" writer Dave Sirus's Instagram. "Thank you for always believing in me and sticking by my side even when it seemed comical," he wrote in part. "Thank you for teaching me life values, how to grow up and for giving me memories that will last a lifetime. SNL is my home. I'm so happy and sad about tonight's show. For so many reasons I can't explain. Can't wait to be back next year in a [John] Mulaney musical number."
Davidson went on to sign off during the "Weekend Update" skit in which he joked about how legendary executive producer Lorne Michaels didn't think he was right for the show, but vowed they would "screw this up together." McKinnon, Bryant, and Mooney's goodbyes were a little more subtle, but no less affecting. Check out the gallery to see how each of the long-running "SNL" cast members bid farewell to the series.