Selena Gomez Delivers an Unexpected Spoof of Netflix's "Old Enough" on "SNL"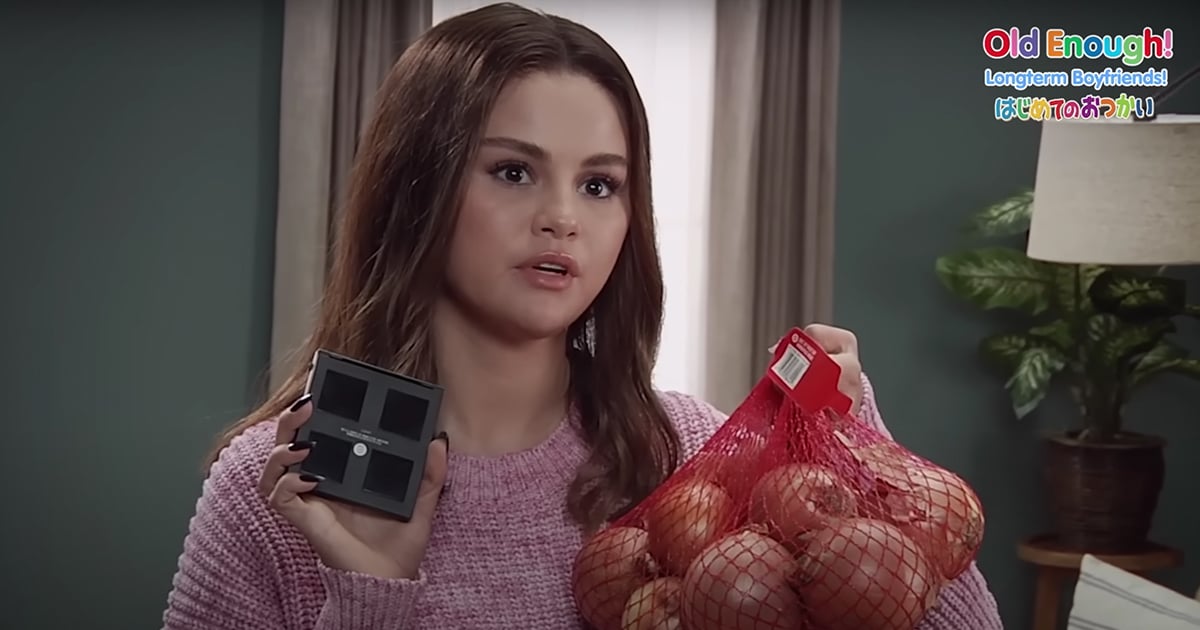 First-time host Selena Gomez took the reins on "Saturday Night Live" on May 14, and while the "Only Murders in the Building" star delivered quite a few comedic bits, arguably her best sketch of the evening was a genius parody of Netflix's "Old Enough." The famed Japanese reality show that recently landed on the streamer follows adorable Japanese toddlers running errands for their parents on their own. "SNL"'s spoof shows an "equally helpless group" — longterm boyfriends — running errands for their girlfriends, starring Matt (Mikey Day) and Kelsey (Gomez) as a couple in New York City.
Now that Matt is 34, Kelsey thinks he's finally ready to run errands all by himself and sends him out to buy her eyeliner from Sephora and two shallots at the market, complete with an "I'm on an errand for my girlfriend" name tag. Similar to a child out on their own, Matt struggles to find the right items and is (understandably) overwhelmed by the choices at Sephora. While on his journey, he bumps into a more seasoned longterm boyfriend played by Kenan Thompson, and the two share a funny exchange. When Matt eventually returns home with a blush palette for Black women and 10 pounds of onions, Kelsey finally decides it's best for the two to break up.
Gomez's dry tone and wit pair perfectly with Day's delivery, making for quite the believable, hilarious sketch. Watch the spoof in full above.