Taylor Swift Drops New Video For "I Bet You Think About Me" Starring Miles Teller, and We're Shrieking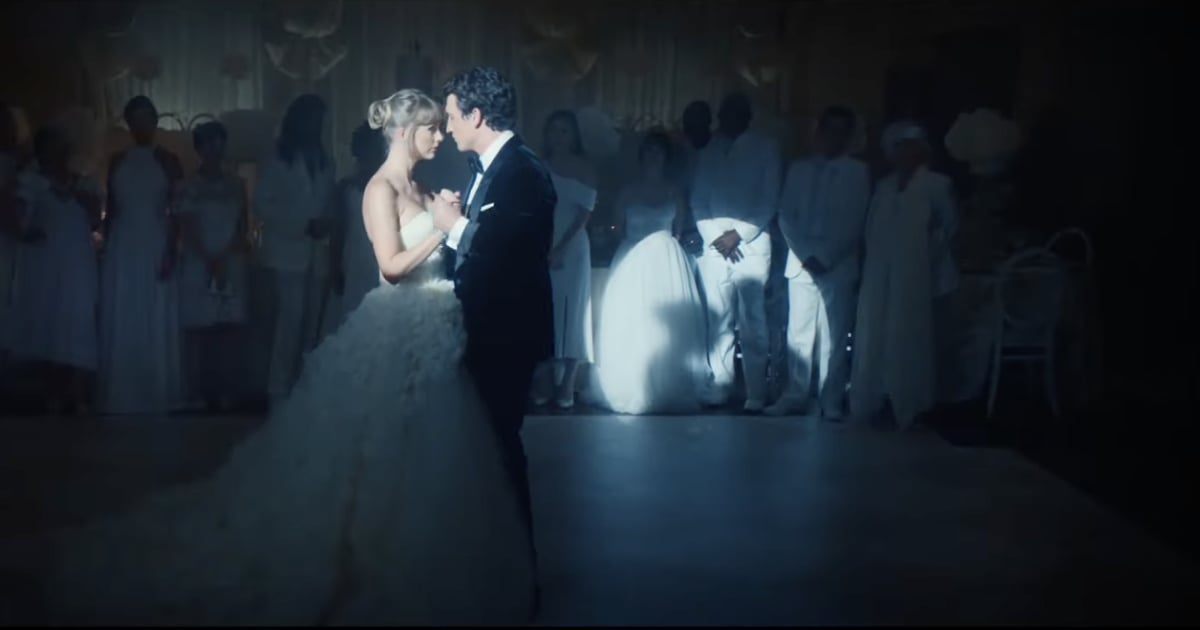 Fresh off her riveting Saturday Night Live performance, Taylor Swift dropped a new music video for her song "I Bet You Think About Me." Directed by Blake Lively, the video premiered on Nov. 15. In typical fashion, Swift crashes an ex's wedding dressed in all red and ready to wreak havoc. The video stars actor Miles Teller and his real-life wife, Keleigh Sperry. And, of course, fans are already pointing out all the Easter eggs, including the red scarf Swift gifts to the bride, adding to the speculation that the tune is about her previous relationship with Jake Gyllenhaal.
Ahead of the video's premiere, Swift spoke with radio station Country 102.5, sharing the meaning behind "I Bet You Think About Me." "We wanted this song to be like a comedic, tongue-in-cheek, funny, not caring what anyone thinks about you sort of breakup song because there are a lot of different types of heartbreak songs on Red — some of them are very sincere, some of them very stoic and heartbreaking and sad — we wanted this to be the moment where you're like, 'I don't care about anything,'" she told the station, according to Billboard.
On Sunday, Swift surprised fans by teasing the new video in a seconds-long clip. "SURPRISE! NEW MUSIC VIDEO TOMORROW at 10am ET 🚨," she captioned it. "I finally got to work with the brilliant, brave, & wickedly funny @blakelively on her directorial debut. Join us as we raise a toast, and a little hell."
The video marks the directorial debut for Lively, who's been Swift's close friend since 2015. Swift has even used the names of Lively's children as musical inspiration. The track, which features Chris Stapleton, is just one of many off Swift's new rerecorded Red (Taylor's Version) album. Watch the full video below.