The "Bel-Air" Soundtrack Is Full of Hits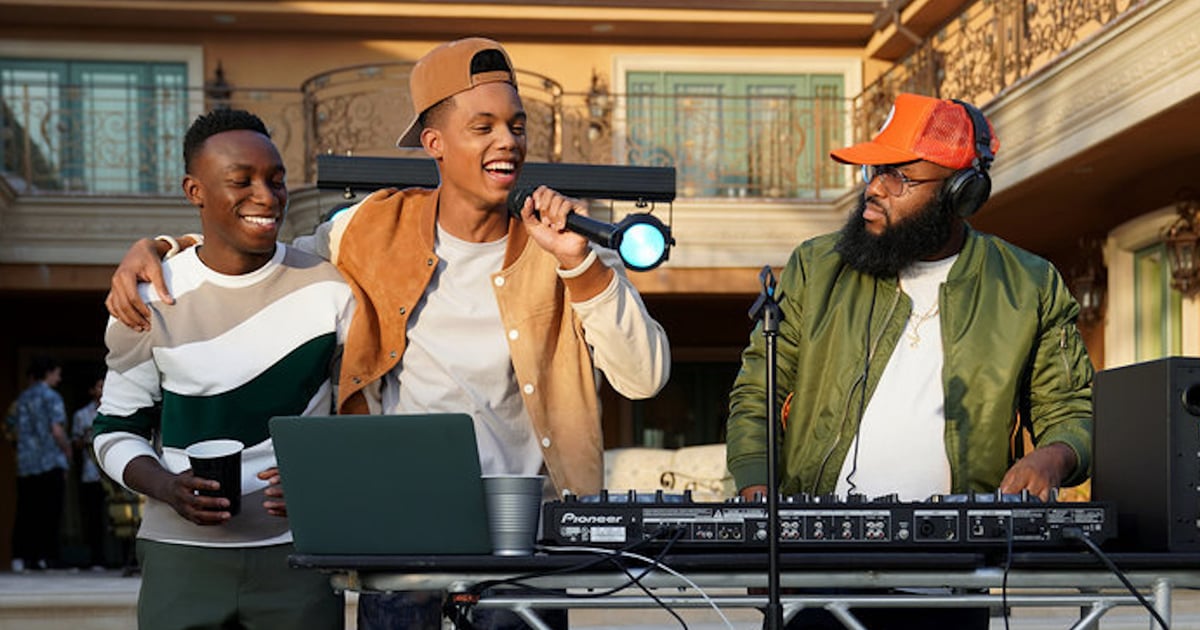 You won't be rapping "In West Philadelphia born and raised" while watching "The Fresh Prince of Bel-Air" reboot, but there's still plenty of music to keep you company. Peacock's "Bel-Air," starring Jabari Banks as Will, adds a darker twist to the circumstances that took him from Philadelphia to Bel-Air — and it has music that matches the heaviness of the series. The premiere episode opens with J. Cole's "No Role Models," with the line, "First things first, rest in peace, Uncle Phil." It's a nod to the late James Avery, who played "The Fresh Prince" OG Uncle Phil, and who died in 2013.
The music is then cranked up a notch during Will's basketball game against Rashad, a Philly gang member. The game gets violent, resulting in Will's arrest. Uncle Phil (Adrian Holmes) is able to bail him out thanks to his political connections, and Will's mom sends him to live in Bel-Air for his own safety.
The dramatized reboot has received mixed reviews, but the soundtrack — which includes songs from J. Cole, Kid Cudi, 21 Savage, Meek Mill, Saweetie, and D Smoke — isn't something you can ignore. Keep reading for the full list of songs.