"The Brothers Garcia" Is Back on TV 20 Years Later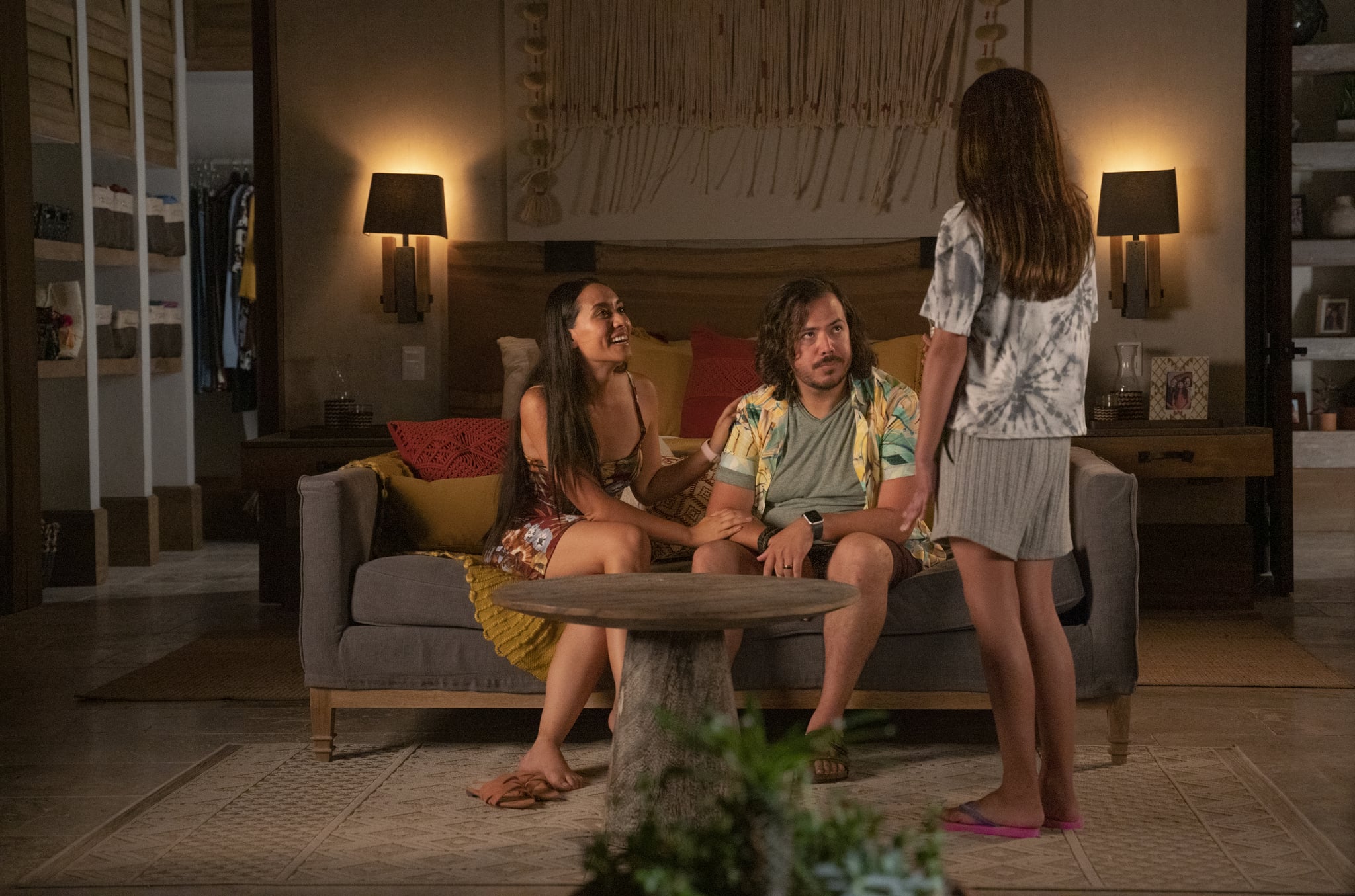 Image Source: HBO
HBO is premiering the sequel to Nickelodeon's "The Brothers Garcia" 20 years after it first aired. Only this time, it is called "The Garcias" and focuses more on the family as a whole. If you missed the original, as I did, "The Brothers Garcia" was billed as the first English-language sitcom to have an all-Latinx cast and creative team. It tells the story of the three Garcia brothers, starting in their preteen years and following them as they grow up in Texas with their sister and parents. It's also narrated by John Leguizamo, as one of the brothers looking back as an adult.
The new version features all the original, on-camera cast. The siblings are grown up, with families of their own, and one of their kids narrates this time. The parents, now also grandparents, are back, as is the show's tagline: "Todo para la familia. Everything for the family," repeated in each language at the close of each episode. I'm not going to lie, sometimes watching media targeted at bigger kids like "The Garcias" can be hard for adults. These shows can't sneak in quite as much stuff for grown-ups as shows targeted at younger audiences can, but they're still stuck with some clunky kid conventions. The acting in "The Garcias" is certainly uneven, with some of the cast knowing exactly what show they're in and having fun with it (like Nitzia Chama as middle brother George's wife, Ana), while others fall short. Plus, as someone who didn't watch the original, the parts that relied on nostalgia didn't work for me, when that was the only thing the show had going.
But instead of fast-forwarding, I kept watching, because it's still so rare to see a happy, healthy Latinx family take the whole frame as the Garcias do in each and every episode of their titular series. "The Garcias" is not a trauma show. There's nothing edgy about it. It's nice, and that has value in and of itself. The family have their fair share of problems, but they're not saddled with a war-torn history, crushing poverty, or even limited job prospects. Their possibilities are limitless — literally, one of the brothers spends most of the season in outer space (he's an astronaut), and it's nice imagining us this way.
Yes, the family are relatively light-skinned, and the father, Ray, played by Carlos Lacámara, is more educated and has more job security than most, working as a historian. But it's good to see what "making it" could look like, how it can set up the next generation to live their dreams, whether that's building a successful app company like George does or taking some time to figure herself out as sister Lorena does.
In fact, having all these Latinx characters at different ages over multiple episodes allows "The Garcias" to really delve into how our families work and how the layering of relationships and years together interact to create complex cross-generational tapestries. It's inspiring to see, even if conflict can pass along our connections just as quickly as support — something the show doesn't shy away from.
And if you're tired of family always having to be at the core of Latinx media, know that "The Garcias" also explores other topics, from representation to identity to cultural appropriation. For example, George is a proud Mexican — except for the part where he's born and raised in Texas. His Mexican-national wife teases him about his identity, passing off made-up truisms as Mexican sayings, and he falls for it every time. Or when Ray makes friends with a more famous historian only to realize his new connection is withholding Mexican artifacts from their native lands. He then has to decide how much this new friend — with all of his prestige — is worth.
In the end, "The Garcias" is a smart show for its young audience and their parents alike, insisting on portraying the Latinx family at its center with warmth and humanity. That shouldn't be rare or groundbreaking or even surprising. But it is. And that's why I'm thankful for this show and the creators who worked so hard to bring this slice of aspirational, US-based Latinidad to air a second time.
"The Garcias" premieres April 14 on HBO.

[embedded content]