"The Crown" Pauses Production on Season 6 "Out of Respect" For Queen Elizabeth II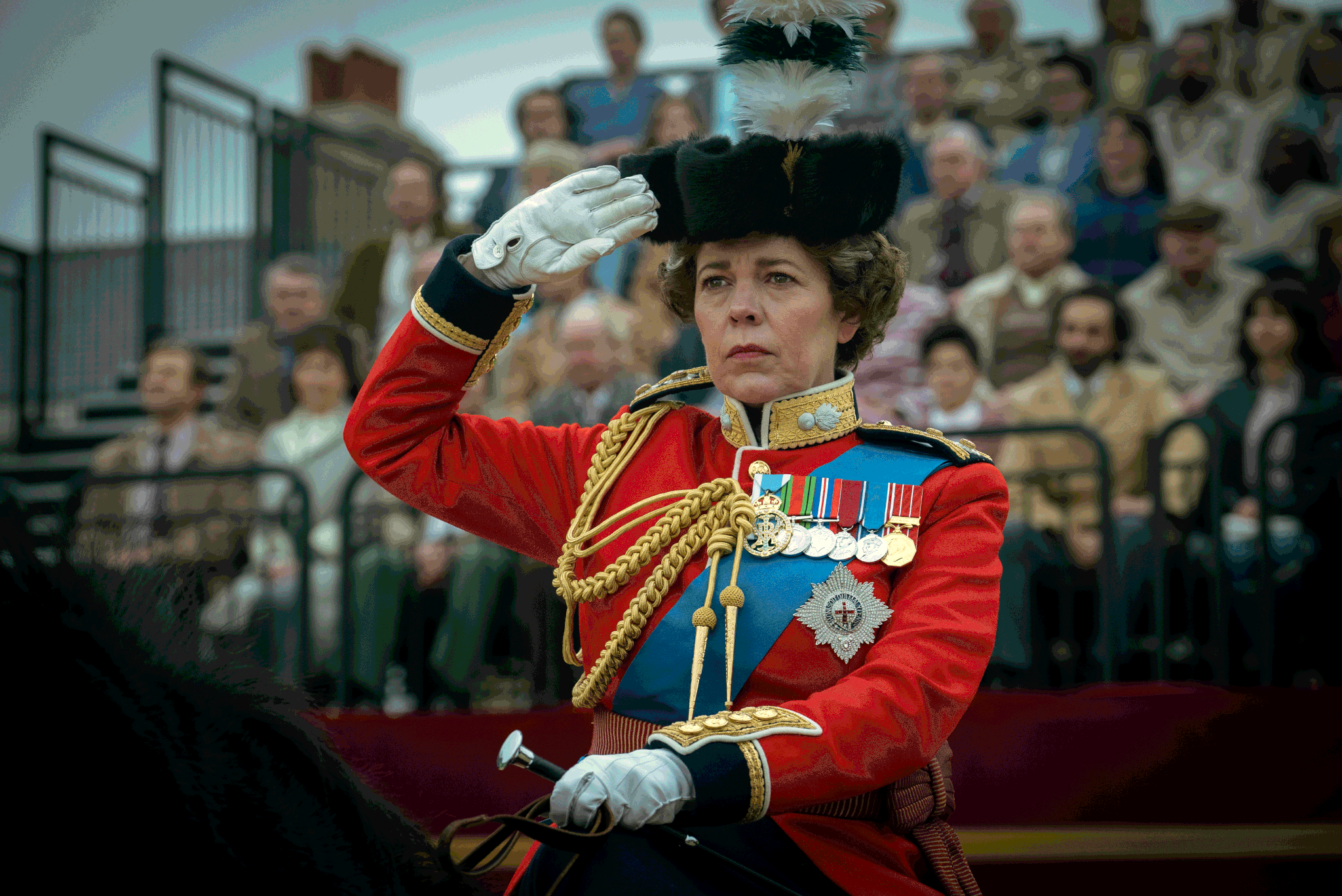 The cast and crew of "The Crown" are taking a moment to mourn the death of Queen Elizabeth II. "Out of respect" for the royal, who died at age 96 on Sept. 8, the show will halt production on its sixth season indefinitely, writer Peter Morgan told Deadline via email on Thursday. "'The Crown' is a love letter to her and I've nothing to add for now, just silence and respect," he wrote. "I expect we will stop filming out of respect, too."
"It would be a simple tribute and a mark of respect. She's a global figure and it's what we should do."
The hiatus comes years after Stephen Daldry, who directed four episodes of "The Crown," told the publication that the show would pause filming for a respectable amount of time should the queen die while the Netflix series was in production. "None of us know when that time will come but it would be right and proper to show respect to the Queen," he said in 2016. "It would be a simple tribute and a mark of respect. She's a global figure and it's what we should do . . . She's an extraordinary woman and people will be upset." Netflix has not yet confirmed when the sixth season will continue filming. POPSUGAR reached out to Netflix for comment but did not immediately hear back.
Imelda Staunton, who is set to make her debut as Queen Elizabeth II in the show's upcoming season, is one of three actors to portray the late royal, including Claire Foy in the first two seasons and Olivia Colman in seasons three and four. Other notable portrayals of the late queen include Helen Mirren in Stephen Frears's 2006 film "The Queen," Emma Thompson in "Walking the Dogs" in 2012, and Kristin Scott Thomas in the stage play "The Audience" in 2015.
With season five of the historical drama series set to air in November, Netflix may need to prepare itself for an influx of fans seeking comfort in the show's portrayal of the queen. In the meantime, see where to watch some of the most compelling documentaries about the queen here.