The Hellfire Club Face Grim Odds in the Final "Stranger Things" Trailer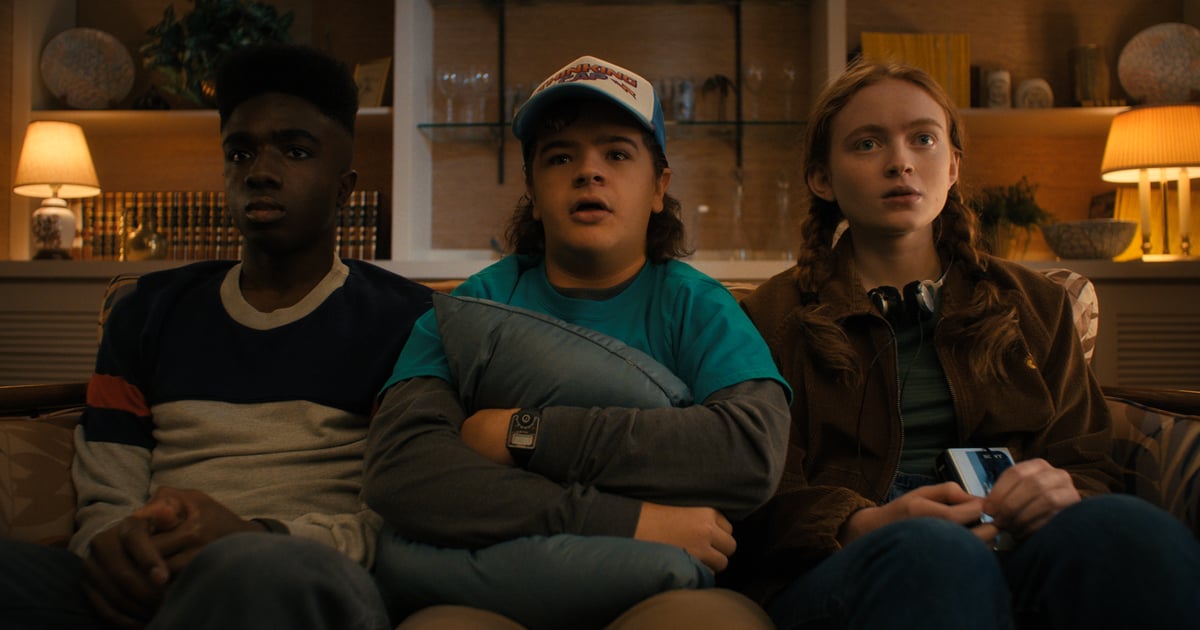 "Stranger Things" season four will be released in two volumes on May 27 and July 1, respectively. But nothing can fully prepare fans for the new season four villain, Vecna, according to the cast. During the world premiere of season four, in Brooklyn, NY, the cast teased in a Variety interview that the residents of Hawkins are set to face a horror unlike anything they've ever encountered before.
Season four's big bad is called Vecna, and this is one resident of the Upside Down that makes the "Demogorgon look cuddly," according to executive producer Shawn Levy. David Harbour, who plays Jim Hopper, elaborated, "Vecna is a psychological horror that I don't think we've really seen. The Upside Down has been this Wild West world where there are creatures running around, there's violence, but we've never seen something as calculatedly psychologically evil as this. That's exciting, because he is a true big bad that we've needed in the series."
Fans got their first glimpse of Vecna in the first full trailer for season four of the hit Netflix show. The full trailer arrived amid news that the series will wrap with season five. "This summer, every ending has a beginning," the trailer says, so it seems season four is setting up a massive finale for the show's last season.
The trailer seems to give answers to some of the biggest questions from the season three finale, like who was the mysterious "American," and where did Joyce move her kids? But the question remains: will Eleven ever recover her powers? That mystery will likely remain until the show returns with season four, but in the meantime, we're here to speculate right along with you.
In the epic final trailer for season four, which dropped on Monday, the drama is ramped up even further, as explosions and epic battle scenes play out in rapid sequences. Steve, Hopper, the Hellfire Club, and other characters are seen racing toward unseen enemies, fighting for their lives and risking challenging odds. Of course, clips of cheerleaders and roller rinks are interspersed between the epic supernatural violence, reminding viewers that this next peek into the "Stranger Things" universe will contain as much nostalgic '80s charm as ever.
The series creators, Matt and Ross Duffer, have said that season four will expand the show's scope even further, outside of Hawkins, IN. Matt told "Entertainment Weekly," "I think the biggest thing that's going to happen is it's going to open up a little bit, not necessarily in terms of scale, in terms of special effects, but open up in terms of allowing plot lines into areas outside of Hawkins."
As we wait for volume one of "Stranger Things" season four to drop, keep reading to preview what's ahead, including both trailers and the first eight minutes of the first episode of season four.