The Hocus Pocus Sequel Already Sounds Wicked – Here's Everything We Know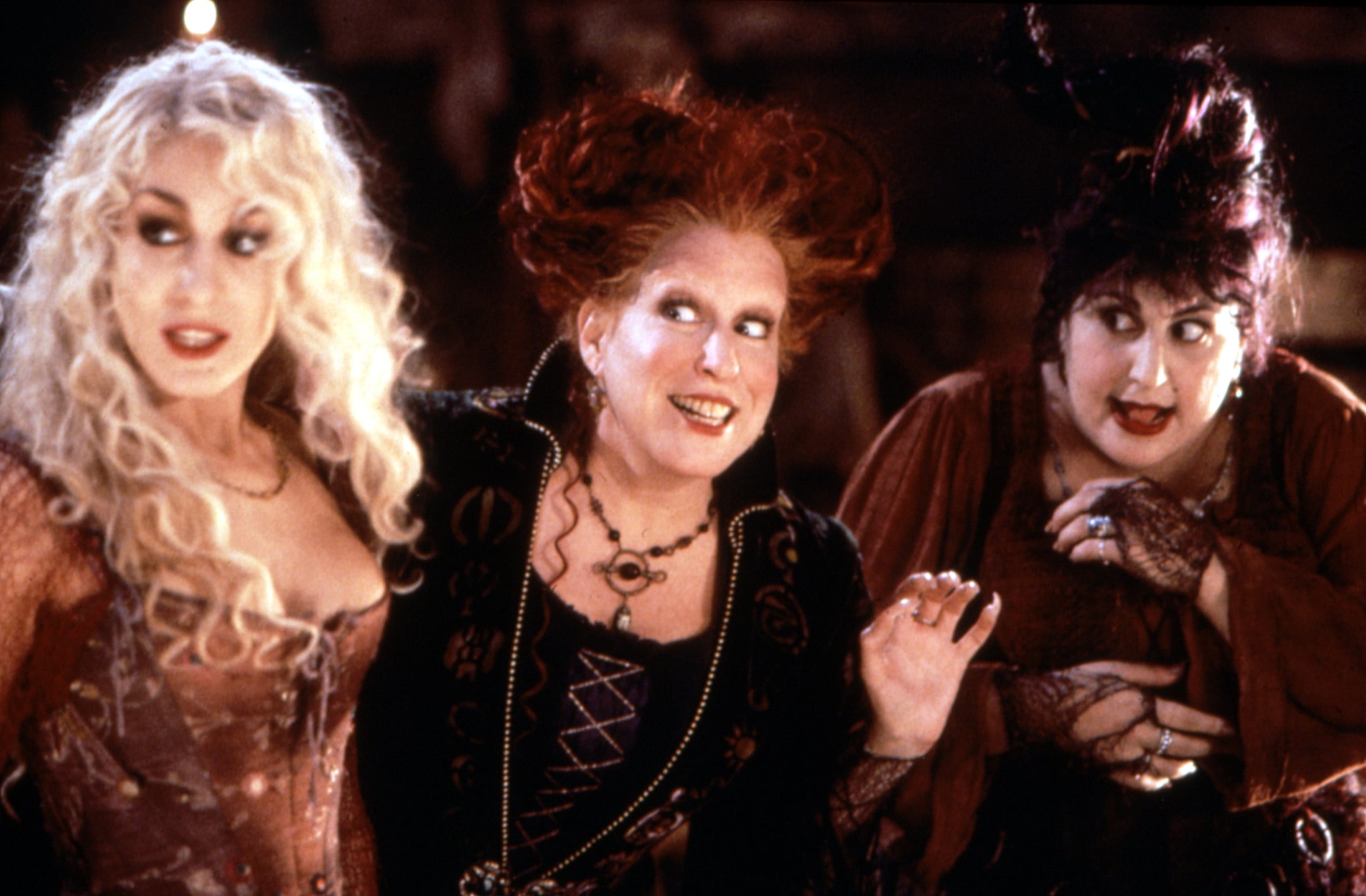 Amuck, amuck, amuck! Something wicked this way comes in the form of a Hocus Pocus sequel. That's right, the Sanderson sisters are officially reuniting! The second film was first reported back in 2019, and Disney+ eventually confirmed the movie in May when it announced the tentative release date. While original stars Bette Midler, Sarah Jessica Parker, and Kathy Najimy are expected to return, little is known about the actual plot of the movie. After all, the original 1993 film ended with the Sanderson sisters turning to dust. As filming for the second film kicks off in Rhode Island, read ahead for all the details we have.
Hocus Pocus

2 Cast

In addition to Midler, Parker, and Najimy returning as the Sanderson sisters, it's believed that Whitney Peak (Gossip Girl), Lilia Buckingham (Zoe Valentine), and Froy Gutierrez (Cruel Summer) will be joining the cast as new characters, although nothing has been confirmed by Disney. On Oct. 21, The Hollywood Reporter announced that Sam Richardson, who is best known for his role as Richard Splett in HBO's comedy series, Veep, is in "final negotiations" to appear in the sequel.
Hocus Pocus 2 Plot
According to Disney+'s official synopsis from May, the sequel picks up as "three young women accidentally bring the Sanderson Sisters back to modern day Salem and must figure out how to stop the child-hungry witches from wreaking a new kind of havoc on the world."
Hocus Pocus 2 Location
The 1993 cult classic famously takes place in Salem, MA, but thanks to several locals who caught glimpses of production, we now know that the sequel is set in Rhode Island. Rhode Island Governor Daniel J. McKee confirmed the news in a statement that read: "On behalf of Rhode Island, I am proud and honored that again our beautiful state, with its unique scenery, landscapes and local talent, will be the backdrop for a major motion picture. Film and TV productions such as Hocus Pocus 2 have positive impacts on our businesses and move our economy in the right direction."
Hocus Pocus 2 Release Date
Though an official release date hasn't been announced yet, the film is slated to hit Disney+ in fall 2022.