The "Pistol" Cast Really Do Look Like Their Real-Life Counterparts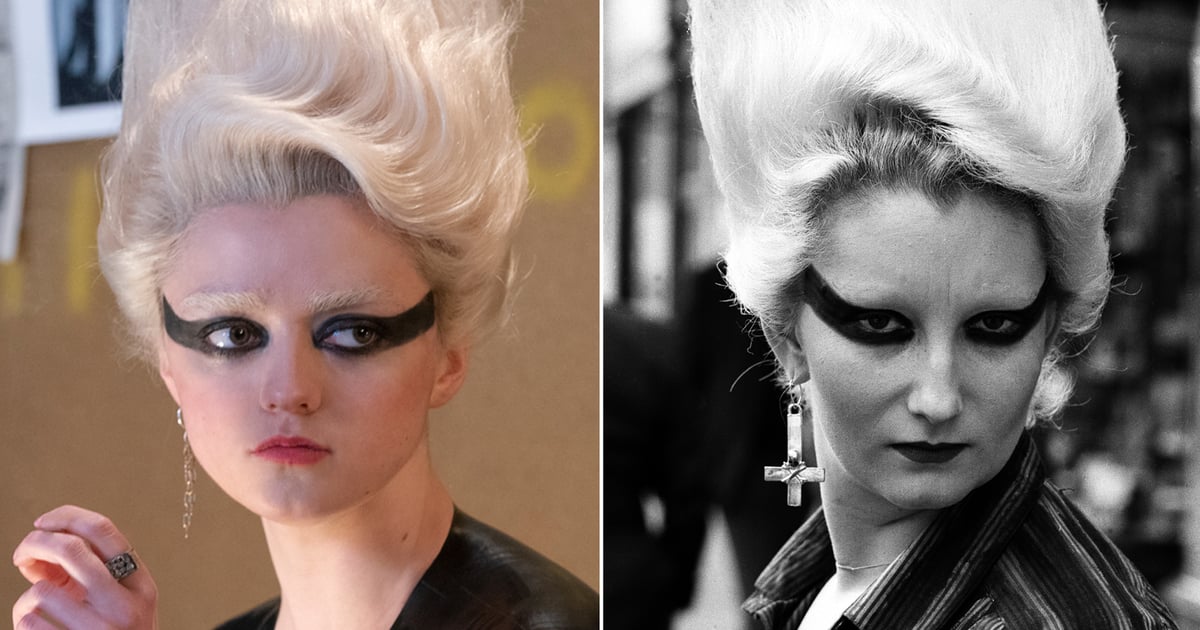 FX's newest show, "Pistol" — which premieres on May 31 on Hulu — tells the true story of the rise and fall of the Sex Pistols in the 1970s. The miniseries is told from the perspective of the band's guitarist, Steve Jones, played by Toby Wallace. In addition to showcasing the lives of the Sex Pistols members like Sid Vicious (Louis Partridge) and Johnny Rotten (Anson Boon), the show also portrays some of the famous people they were associated with, like Vivienne Westwood (Talulah Riley) and Pamela Rooke (Maisie Williams).
The show uses hairstyling, makeup, and costumes to try to accurately depict the time period and the people who became very famous very quickly, launching punk into the mainstream. But the actual people depicted on the show have had mixed reactions about its existence. Rotten (whose real name is John Lydon) told the Sunday Times the show is "the most disrespectful sh*t I've ever had to endure." But not all his former bandmates feel that way, and the show uses Jones's memoir "Lonely Boy: Tales From a Sex Pistol" as its inspiration. Jones, Paul Cook, Glen Matlock, and Vicious's estate all agreed to let the band's songs be used in the series, and Rotten lost his court case against them.
"Pistol" is directed by Danny Boyle, and Boyle told The Guardian he wasn't surprised Rotten didn't like the idea of the show. "I love Lydon for what he does and I don't want him to like it — I want him to attack it. I think that's his absolute right. Why would you change the habit of a lifetime?" he explained. He credited Rotten with being the "genius" behind the Sex Pistols.
Ahead, see the fictional versions of the Sex Pistols alongside their real-life counterparts.