The "Rings of Power" Cast Played a Tennis-and-Soccer Combo Game "Every Day" While Filming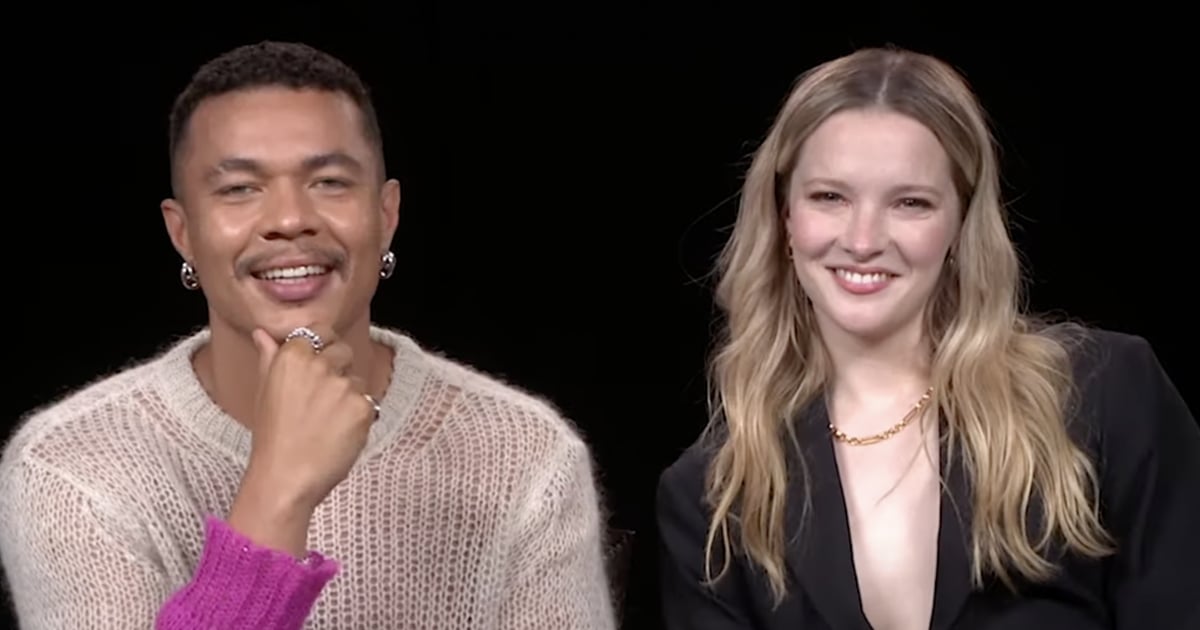 While most of the "The Lord of the Rings: The Rings of Power" cast are now experts at wielding a sword, there's still some room for growth when it comes to team sports. During an interview with POPSUGAR, costars Ismael Cruz Córdova and Morfydd Clark reveal the bonding activity the "Rings of Power" crew did "every day" while filming in New Zealand, with the former noting he was "particularly terrible" at it.
Córdova, who portrays Arondir, and Clark, the new Galadriel, say the game in question was "football tennis," a hybrid of soccer and tennis that is typically played on a court divided by a low net. Players score points by hitting the soccer ball over the net into their opponents' court but are forbidden from using their hands to do so.
"We were the worst of the whole cast at tennis football. We had to play every day, and everyone else improved and we stayed the same," Clark says, laughing. She teases that while playing, she and Córdova were "more and more traumatized" by the game — so much so they "faked injuries" to get out of it.
One sport that Córdova does excel at, though? Being in the pool. "I have a natural talent for swimming and did it for many years," Córdova explains.
During the interview, Clark and Córdova also play a trivia game focused on other famous pop culture prequels, nailing most of the questions. Watch the full video above.