The Trailer For Netflix's YA LGBTQ+ Rom-Com "Heartstopper" Is Here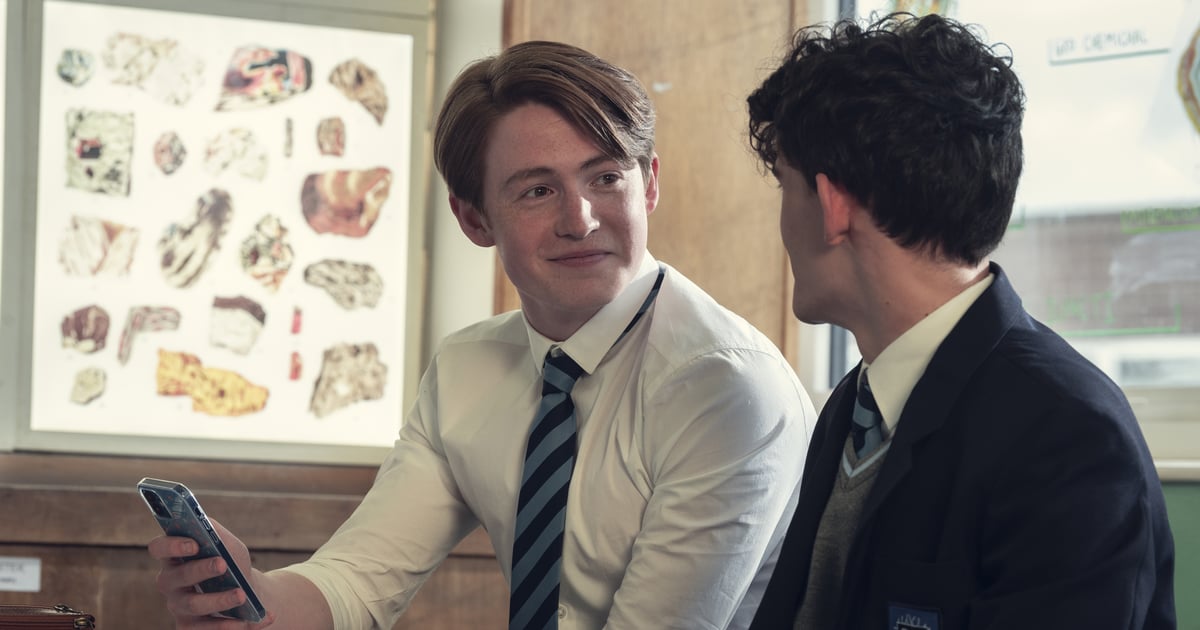 Netflix's newest series, "Heartstopper," is heading to the streamer this month, and the full trailer has arrived! The show, based on the long-running webcomic by Alice Oseman, follows Charlie Spring (Joe Locke), a gay teen struggling to fit in at his all-boys school in southeast England. When Charlie connects with Nick Nelson (Kit Connor), star of the rugby team, his friends warn him not to give his heart to a straight boy. But as the two get closer, Nick starts to question whether he's actually straight.
The show also stars William Gao as Tao Xu, Yasmin Finney as Elle Argent, Corinna Brown as Tara Jones, Kizzy Edgell as Darcy Olsson, Sebastian Croft as Ben Hope, Cormac Hyde-Corrin as Harry Greene, Rhea Norwood as Imogen Heaney, and Tobie Donovan as Isaac Henderson. All eight episodes of the series will hit the streamer on April 22.
Oseman wrote the scripts for the series, and they spoke to Attitude about how important it was to make sure the supporting cast of "Heartstopper" included characters with a range of LGBTQ+ identities. "I knew that I wanted 'Heartstopper' to have a diverse range of characters, and it wasn't just focused on these two boys," she said. "Lots of people were reading the story, and I wanted people to feel they could see themselves in it."
Oseman began writing the "Heartstopper" webcomic in 2016, and the series has been collected in four published volumes. Netflix hasn't announced whether they plan on doing a second season of "Heartstopper," but there's plenty of material in the webcomic if they choose to do so. Oseman's four other novels — "Solitaire," "Radio Silence," "I Was Born For This," and "Loveless" — all take place in the same universe as "Heartstopper," so it's possible those characters and plot lines could cross over in future seasons.
Watch the trailer for "Heartstopper" above.