The Unreal Film Location of The Princess Switch 3 Gives Off Major Royal-Holiday Vibes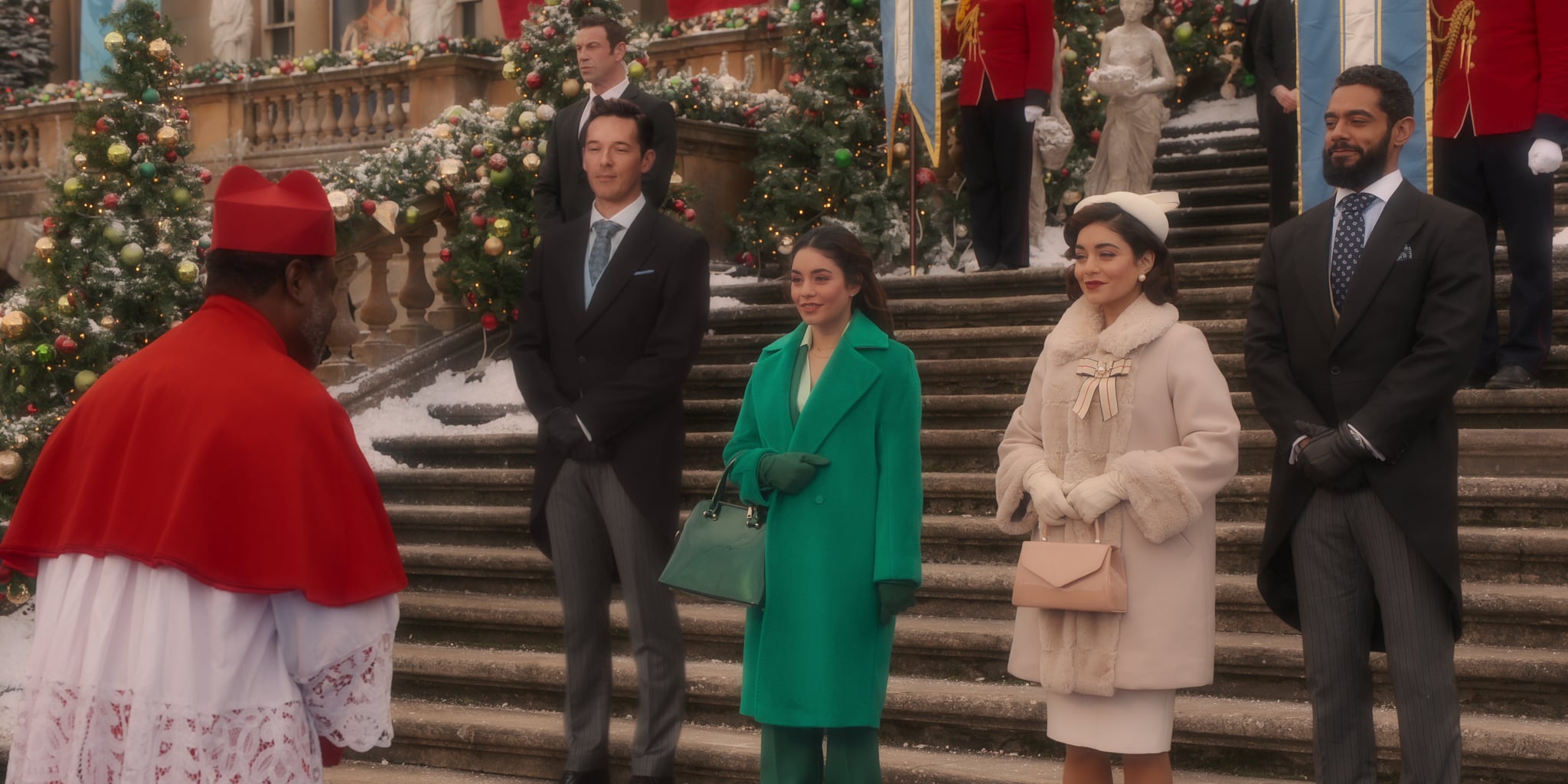 Get ready for more doppelganger goodness, because the much-anticipated third installment of the Princess Switch series, The Princess Switch 3: Romancing the Star, is premiering on Netflix on Nov. 18! If it's anything like the first two movies, we can't wait for the adorably funny one-liners, feel-good romantic moments, and the beautiful scenery and castles. But with all of these stunning sets, viewers might be wondering where this franchise is actually filmed. Lucky for fans, the lands of Belgravia and Montenaro aren't entirely fictional.
While the original Princess Switch was primarily filmed in Romania, The Princess Switch: Switched Again was filmed in the Scottish cities Edinburgh and Glasgow. Like the second installment, The Princess Switch 3: Romancing the Star was also filmed in Scotland, featuring locations like Newbattle Abbey College in the county of Midlothian, which is near Edinburgh. There's also been speculation about the other specific landmarks and cities that the holiday rom-com set up shop at, which include Hopetoun House in South Queensferry, the Edinburgh Gateway train station, and Glasgow Cathedral.
The Princess Switch 3 follows Margaret, the Duchess of Montenaro; Princess Stacy of Belgravia; and Margaret's cousin and doppelganger Lady Fiona. All three roles are played by High School Musical star Vanessa Hudgens. In the upcoming third entry of the series, Margaret and Stacy host a holiday event in Montenaro. All is well until the Star of Peace — a priceless artifact and the highlight of the festival — is stolen, leaving Margaret and Stacy no choice but to turn to Fiona for help. The Princess Switch 3 will bring back familiar faces like Nick Sagar, Sam Palladio, and Suanne Braun, who will all reprise their respective roles alongside Hudgens.
If you love the Princess Switch franchise as much as we do, it just might be time to add Scotland to your travel wish list! In the meantime, you can fantasize about the beautiful country while watching The Princess Switch 3 on Netflix on Nov. 18.