"The Woman King"'s Cast Discuss the Film's Deep Significance: "Our Togetherness Is Resistance"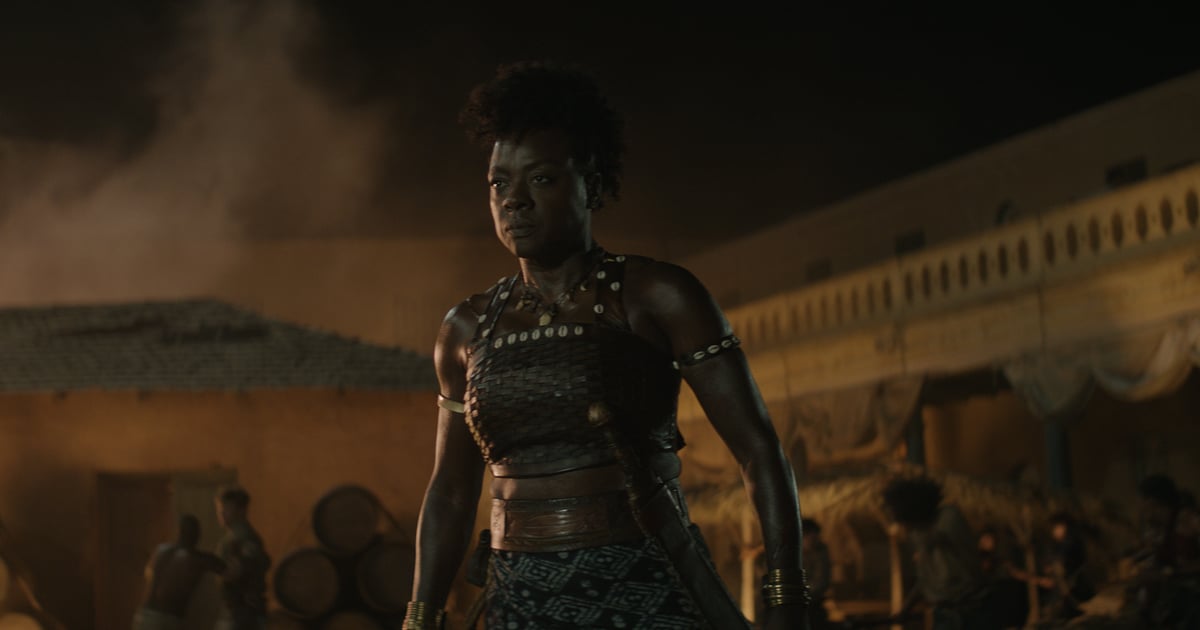 Viola Davis's next award-worthy role is as a powerful warrior general in Gina Prince-Bythewood's historical action-drama "The Woman King." The epic saga, based on true events that took place in the Kingdom of Dahomey, tells the remarkable story of the Agoji (aka the Amazons) — a fierce all-women warrior unit who defended their West African nation during the 1800s.
In the "Woman King" trailer, which arrived on July 6, Davis transforms into General Nanisca as she begins to train the next generation of recruits and prepare them to battle their enemy who threatens to take their freedom and destroy their way of life. "Some things are worth fighting for," Davis says in the two-and-a-half-minute clip.
The cast and director Prince-Bythewood discussed the film's creation in an Essence cover story published on Sept. 6, with Davis revealing that at first, she didn't think the movie had a shot at actually being made. " . . . we're thrust in the business automatically assuming that something is not going to happen if it's never been done before," she said. "There's not going to be any support, no one's going to want to do it, no studio's going to give it the green light vote, and who would want to see me like that?" However, when producer Cathy Schulman brought her a script by Dana Stevens, the project began to materialize.
For Davis, "The Woman King" has many layers of significance that stretch back across her career and across many generations of struggle. "There are no words to describe the journey, the sweat, the blood the war, that is being a Black artist and being a Black female artist," she said. "If people understood what goes on in the room, what goes on in the studio, what goes on in a heart, what freaking dies in us at times. . . . If they see the blood, sweat and tears of what it took, not just for this movie, just what our journey is. Then they would be on board. They would be on board because they would understand the absolute importance of it."
For the Academy Award-winning actor, the movie has come to mean something much larger than her own career or box-office sales or any traditional markers of success. "Sometimes you're in a project that's bigger than you," she said. "You're not thinking about box office. You're not thinking about success. You're thinking about transcendence."
Lashana Lynch, who plays the warrior Izogie, echoed Davis's thoughts on the movie's lasting impact on her own life. "I feel like I'll always have a little bit of whatever spirit was conjured up for the shoot within us and I don't even know what it is," she said. "I feel like I've met this energy in a way and now I don't know what to do with it."
"You all looked me in the eye and said that you would do everything it took, even those who haven't done it before," director Prince-Bythewood added. She continued, "I don't think anyone can ever really say how hard you guys worked." But all the work wasn't without its reward, and for Thuso Mbedu, who plays new recruit Nawi, the challenging process of embodying such a formidable warrior showed her she was capable of much more than she knew. "My biggest takeaway is that I really am stronger than I think or believe or allow myself to be," she said. "And that there is a greatness that you saw that I have not been allowed to see in myself that I need to take in."
"Sometimes you're in a project that's bigger than you. . . . You're not thinking about box office. You're not thinking about success. You're thinking about transcendence."
Part of what enabled the actors to shine was the community and connections that took shape during the making of the film. "Our togetherness is resistance. We are so much stronger together," added Adrienne Warren, who plays Ode, another warrior in Nanisca's unit. "They love, they meaning the system, meaning everything else out there, loves to divide us, because if you divide us, then you can conquer us. Try to penetrate us. You won't because we have been through so much, and because in each and every way, we're not superheroes, we're actually warriors. We're Black women."
In a July interview with Vanity Fair, Prince-Bythewood and Davis also elaborated on the significance of "The Woman King" showing images of dynamic dark-skinned women in combat, something rarely seen on the big screen. "I knew what it would mean to us as Black people," Davis said. "Something that has never been done before. And what it would mean for Black women sitting in that movie theater. The responsibility is really high." Prince-Bythewood added: "If you can digest 'Avatar,' then you can digest this."
Ahead, read everything we know about "The Woman King," including the cast, plot, release date, and trailer.