This Parody of Lil Nas X Bringing His Ex-Boyfriend Drama to the Maury Show Is Comedy Gold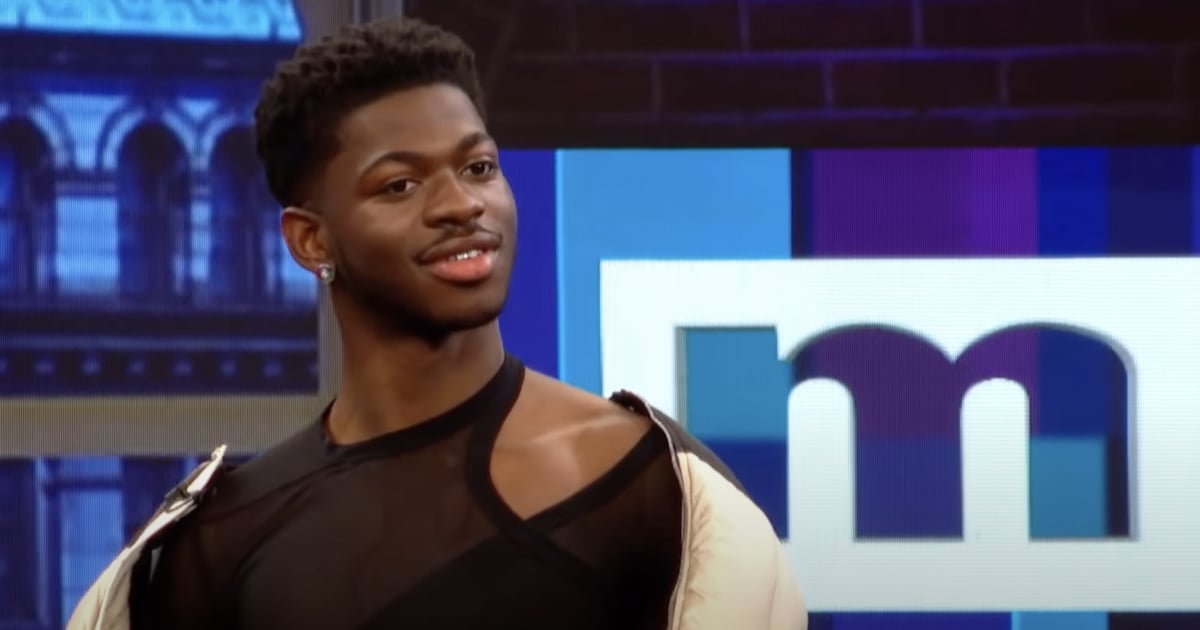 Lil Nas X is literally the king of trolling, so it's no surprise that his appearance on Maury caused another huge stir on social media. On Nov. 11, the infamous talk show — known as a place where paternity cases and cheating scandals are comically disputed — tweeted an exclusive trailer for its upcoming Nov. 17 episode, starring none other than Lil Nas X and his ex-boyfriend Yai Ariza.
In the video, the Montero artist joins his ex on stage, who appears to be secretly "married" to a mystery woman and the father of their supposed 4-year-old son, Noah. From what we can tell, there's sure to be a squabble between the love triangle, and apparently a marriage proposal? But the only thing we're hoping to see is one of those classic "You are not the father" moments! The parody video comes just weeks after Lil Nas X confirmed that he dated and broke up with dancer Ariza, who he says he's "still very much in love" with. Ariza starred in Lil Nas X's "Industry Baby" music video as a backup dancer and also played his love interest in the video for "That's What I Like."
Lil Nas X hasn't commented on the new trailer just yet, but we have a feeling he might be waiting for Wednesday to give us another jaw-dropping moment. Watch the Grammy-winning artist make his hilarious debut on Maury above.