"This Story Is Anything But Over": See the Steamy (and Sinister) Gossip Girl Part 2 Trailer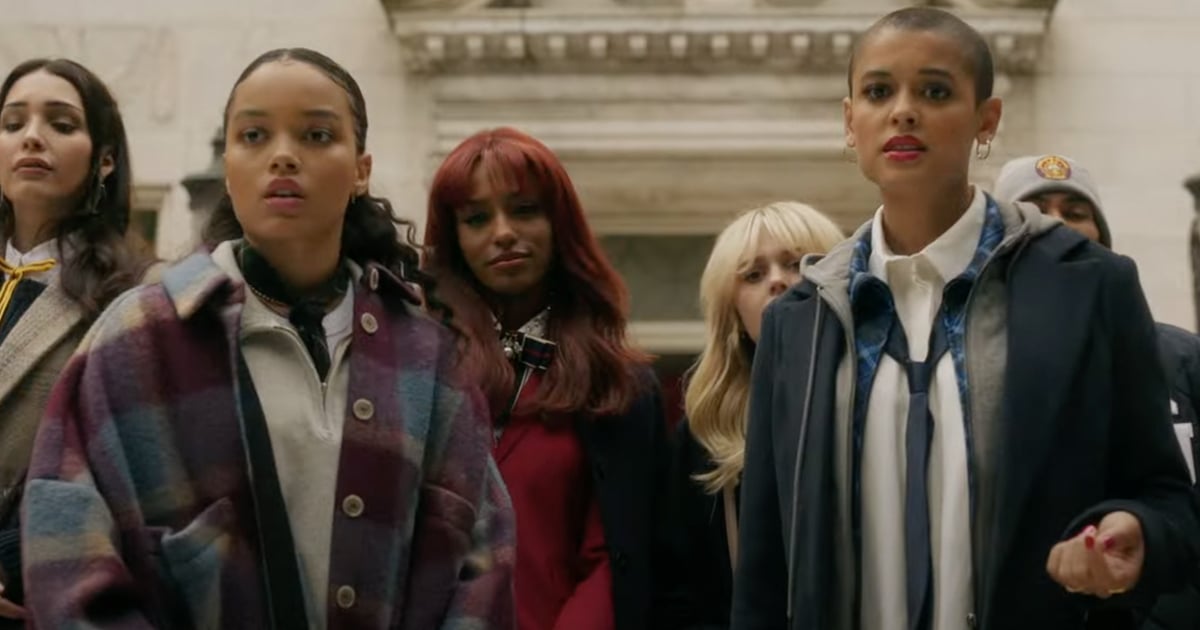 If you're still reeling from that dramatic Gossip Girl midseason finale, turn your notifications up and keep a sharp eye out, because the students at Constance Billard are back and there's no telling who we can trust. In a chilling Gossip Girl part two trailer shared by HBO Max on Nov. 10, a new alert sends goosebumps up and down our arms, and it's clear that nobody's messing around. "Trigger warning, followers: I promise this post will not be pretty," Kristen Bell says in the voiceover. "Thanks for your secrets, your lies, and all the tips you've given me. This story is anything but over.
Just a taste of the secrets, lies, and vengeful twists to expect in the second half of the reboot's first season, the teaser gives a tantalizing glimpse at all the characters exactly where we left off. "Sometimes, good people do bad things and don't realize until it's too late," Julien says over shots of her new situationship with Obie. The video then cuts to a more chilling scene. "We're not sisters. We're not friends. We're nothing," Zoya says to the other girls, hinting that any alliances formed previously are officially over. "There's no coming back from this."
Of course, between the blackmail and revenge, the crew still make time for parties, romance, and even the reboot's first Thanksgiving episode, and we're ready to add it to the list of iconic Gossip Girl moments. At the end of the trailer, Bell returns to say, "You'll be happy I didn't stay away for long," and we already know it's true. See the full video here and watch part two of the series on HBO Max beginning Nov. 25.