Watch Julia Garner Masterfully Switch Between Her "Ozark" and "Inventing Anna" Accents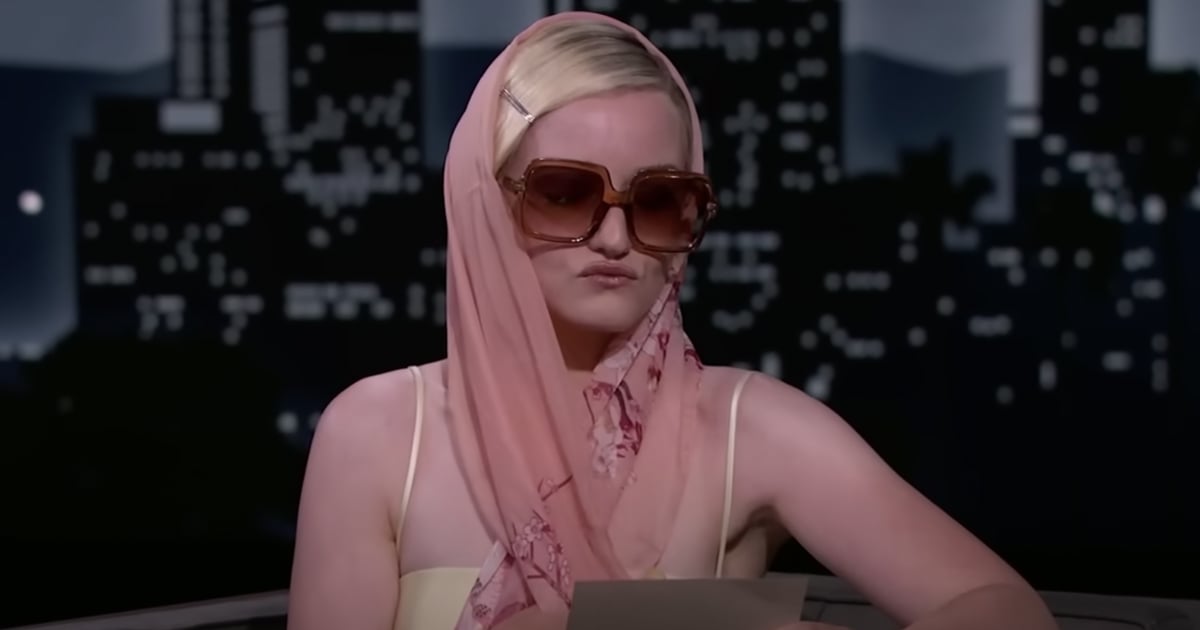 Between her "Ozark" and "Inventing Anna" characters, Julia Garner is a master of impressions. The actor stopped by "Jimmy Kimmel Live!" on July 18 to talk to guest host Dana Carvey about her Emmy-nominated TV shows and perfecting accents on them. But Garner also came ready to entertain the audience as her characters Ruth Langmore and Anna Delvey during a fun accent acting game, switching between their voices and scripts from the two series.
"Vivian, are you pregnant or are you just so very, very fat?" Garner asked as Ruth while reciting lines from "Inventing Anna." She then dressed up in Anna's signature silk scarf and big-frame sunglasses while reading from an "Ozark" script in her character's German/Russian accent. "If you want to stop me, you're going to have to f*cking kill me," she said jokingly.
Garner won her first two Emmys for "Ozark" for outstanding supporting actress in a drama series, and now she's up for her third in the same category. She also has a 2022 nod for outstanding lead actress in a limited series or movie for starring in "Inventing Anna." The actor's next award-worthy project could be a Madonna biopic, should Garner accept the offer reportedly extended to her.