Where to Stream "Don't Look Up"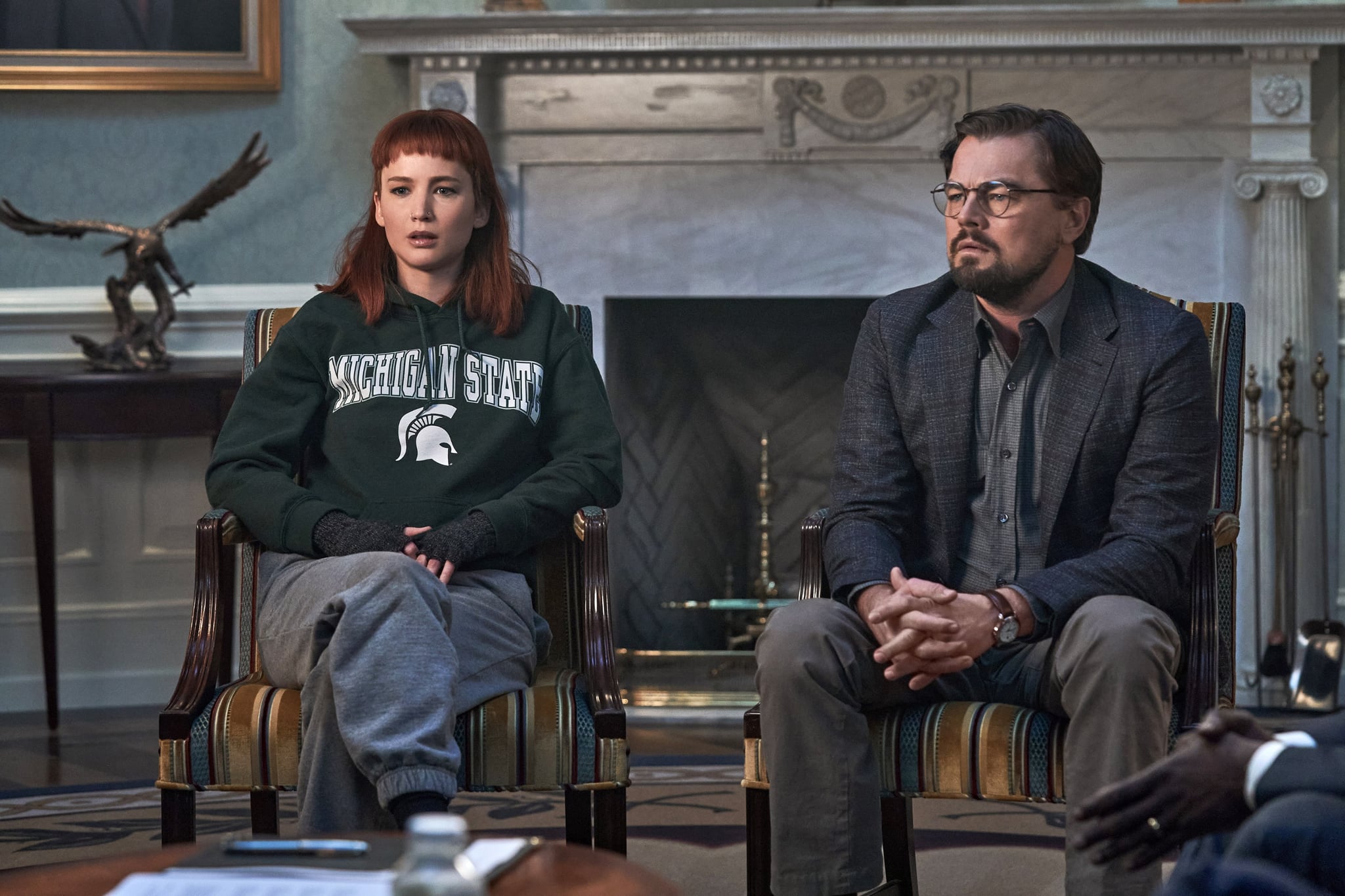 Adam McKay's "Don't Look Up" generated a lot of buzz from critics and viewers long before its December release. After all, original movies that aren't based on a book, a reboot of an older movie, or a sequel to an existing franchise are hard to come by these days, especially with a star-studded cast that includes Leonardo DiCaprio, Jennifer Lawrence, Meryl Streep, and Jonah Hill. Understandably, the film quickly became one of the most popular films of 2021 and Netflix's second most-watched film of all time, according to Deadline.
"Don't Look Up" was nominated for a total of four Oscars this year, including best picture and best screenplay. However, the film didn't take home any awards. But if you're still looking to watch the film, here's where you can stream it!
What Is "Don't Look Up" About?
"Don't Look Up" follows two astronomers, Kate Dibiasky (Lawrence) and Dr. Randall Mindy (DiCaprio), as they try to warn government officials and the general public of a catastrophic comet that is heading straight toward Earth. According to the scientists, the comet will destroy all of humanity, which makes government action both extremely urgent and necessary. Despite this impending doom, no one takes the pair seriously, and they must now do everything they can to spread the word and prevent the comet from colliding with Earth. Although the movie isn't based on a true story, it comedically highlights important issues affecting society today, like climate change, political corruption, and the role of the media in relaying information.
Where Can You Stream "Don't Look Up"?
"Don't Look Up" hit theaters on Dec. 10, 2021, and had a limited theatrical release. Shortly after, it was released on Netflix on Dec. 24, 2021, where it's currently available to stream exclusively on the platform. The streaming service has three subscription plans available, ranging from a basic plan for $9.99/month to a premium plan for $19.99/month.