Why Some Fans Think BTS's V and Blackpink's Jennie Are Dating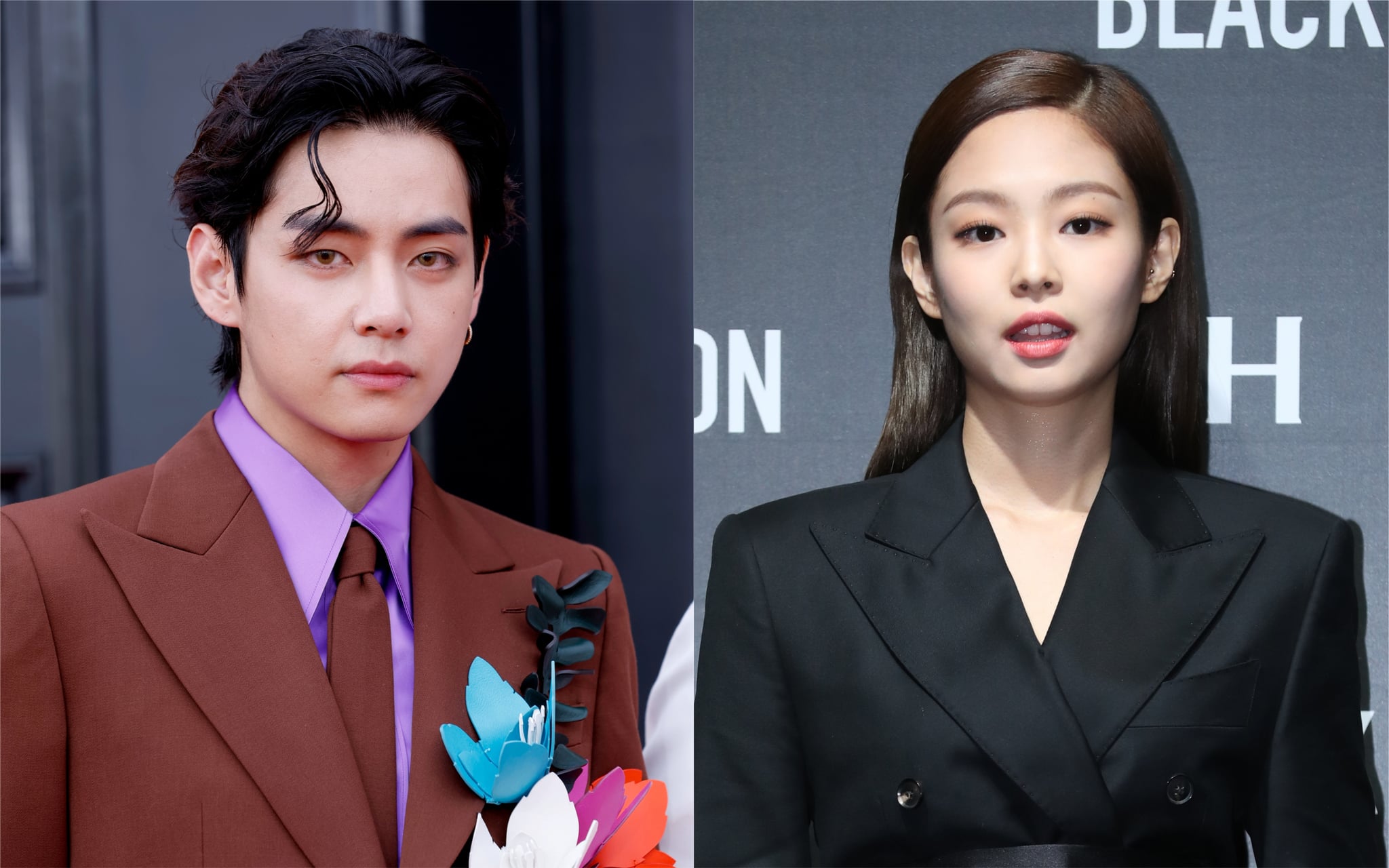 The latest rumor to take the internet by storm is that BTS's V and Blackpink's Jennie are dating. Since they're two of the biggest K-pop stars in the world, fans instantly went into a frenzy wondering if they could really be an item. According to the South China Morning Post, the rumors began on May 23 when a photo surfaced on social media that reportedly showed the two K-pop idols driving around Jeju Island together. While some believed the photo was real, others were skeptical, thinking it could have been edited, especially since up until now, Jennie had been rumored to be dating another K-pop star, Big Bang's G-Dragon.
So, are V and Jennie actually dating, or is this all a big misunderstanding? Here's what we know.
Is the Photo of V and Jennie Real?
The photo that went viral reportedly shows V driving a car with Jennie in the passenger seat. While you can't clearly see their faces since they both have sunglasses on, it certainly looks like them in the photo.
According to Allkpop, an employee from the Korean airline T'way Air claimed to have seen the two on a flight to Jeju Island together. The publication wrote: "One employee of the Korean budget airline T'way wrote on the 'Blind' app saying that they saw BTS's V and BLACKPINK's Jennie together. She also said that many of the T'way employees thought they were publicly dating because the two were traveling together in the open." The worker reportedly made the claim on a messaging app called Blind, which is used anonymously by South Korean employees.
Despite the reports, some fans think the photo is photoshopped and the image of V driving could have been a screenshot from BTS's reality series "BTS in the Soop," which streams on Weverse. The screenshot in question also shows V wearing glasses, except this time, he's with J-Hope. When you look at both photos side by side, they look similar, but the coloring is different.
Have V and Jennie's Agencies Responded to the Rumors?
Jennie's agency, YG Entertainment, gave a brief statement about the rumors on May 23. "We have nothing to say," the agency said, via Soompi. "We will inform you if we have a different response to share."
Meanwhile, V's agency, Hybe Labels, hasn't commented on the rumors at all.
Did Jennie and G-Dragon Break Up?
In February 2021, the Korean media outlet Dispatch reported Jennie and G-Dragon, who are both signed to YG Entertainment, had been dating for a year. At the time, YG Entertainment said it could not confirm anything regarding their artists' private lives. When the dating rumors between V and Jennie began, G-Dragon reportedly unfollowed Jennie on Instagram on his second account, @peaceminusone. This only fueled the rumors they had broken up and Jennie had moved on with V.
Are V and Jennie Dating?
If the photo of V and Jennie is authentic, it's possible the stars could be dating, but it's also possible they were just hanging out as friends. However, if the photo is fake, this whole situation could have just been a misunderstanding considering it's rare we see photos of either V or Jennie in public at all.
In the end, it seems whether the rumors are real or not, V and Jennie's agencies are determined to maintain their privacy for now.
Image Sources: Getty/ Frazer Harrison and Getty/ JTBC PLUS/Imazins