Why "Stranger Things" Is Ending After Season 5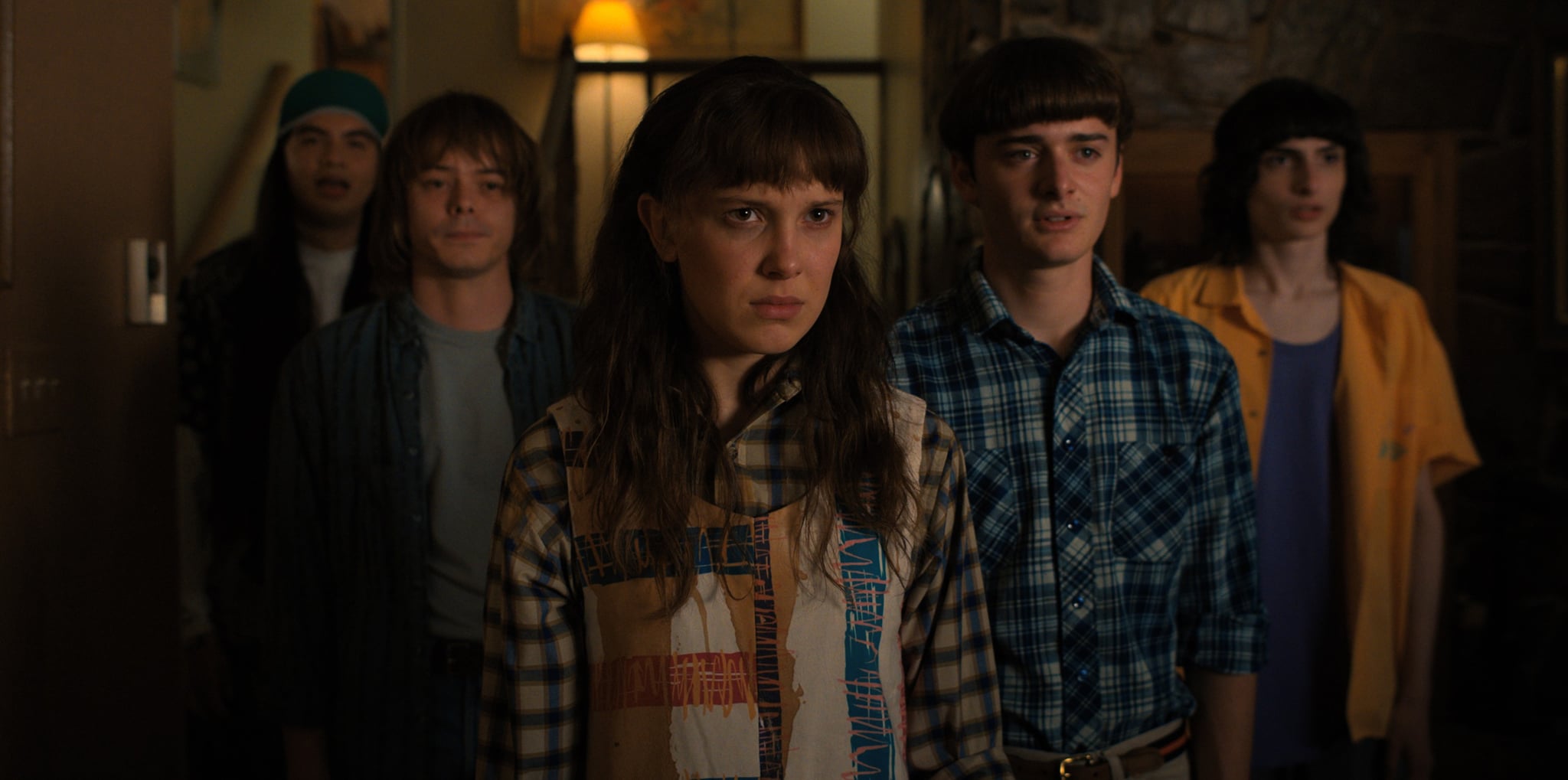 Image Source: Everett Collection
"Stranger Things"'s highly-awaited fourth season will be released in two volumes — part one arrives on May 27, and the second part will premiere on July 1. The upcoming season of the Netflix original will hit the streamer after a three-year hiatus, and the show's massive fanbase is pumped. However, that excitement is tinged with sadness, as it's been revealedthat "Stranger Things"'s upcoming fifth season will be its last. Here's everything we know about why the beloved series is ending after season five.
The Duffer Brothers' Quotes About "Stranger Things" Ending
On Feb 17, Matt and Ross Duffer, the creative minds behind the successful sci-fi drama, shared in a heartfelt open letter on Instagram that "Stranger Things" would end after season five. "Seven years ago, we planned out the complete story arc for 'Stranger Things,'" the Duffer Brothers wrote. "At the time, we predicted the story would last four to five seasons. It proved too large to tell in four, but — as you'll see for yourselves — we are now hurtling toward our finale. Season 4 will be the penultimate season; season 5 will be the last."
In other words, "Stranger Things" is naturally coming to an end from a storytelling viewpoint. If this note is anything to go by, the creative force behind the global hit series is gearing up to go out on a high note, and we can't wait to see it all unfold.
The two shared that the fourth season will be the show's biggest outing yet, with extended episode runtimes (the reason for the season being split into two volumes). "With nine scripts, over eight-hundred pages, almost two years of filming, thousands of visual effects shots, and a runtime nearly twice the length of any previous season, 'Stranger Things 4' was the most challenging season yet, but the most rewarding one. Everyone involved is incredibly proud of the results, and we can't wait to share it with you," they wrote.
Shawn Levy's Quotes About "Stranger Things" Ending
Shawn Levy, the executive producer and director of "Stranger Things," echoed the Duffer Brothers' sentiments, stating that the decision to end the show after season five had been mapped out far in advance. "It feels like the organic lifespan of this particular story with these particular characters, and we want to stick the landing, and we don't want to overstay our welcome," Levy told The Wrap in March. "So we have a clear vision and plan, always led with clarity of voice and vision by the Duffer Brothers." He added that season four was created with the season five ending in mind, noting that the Duffer Brothers "have had a sense of how they wanted to wrap this up for a while, and that informs season four."

The "Stranger Things" Cast's Quotes About the Show Ending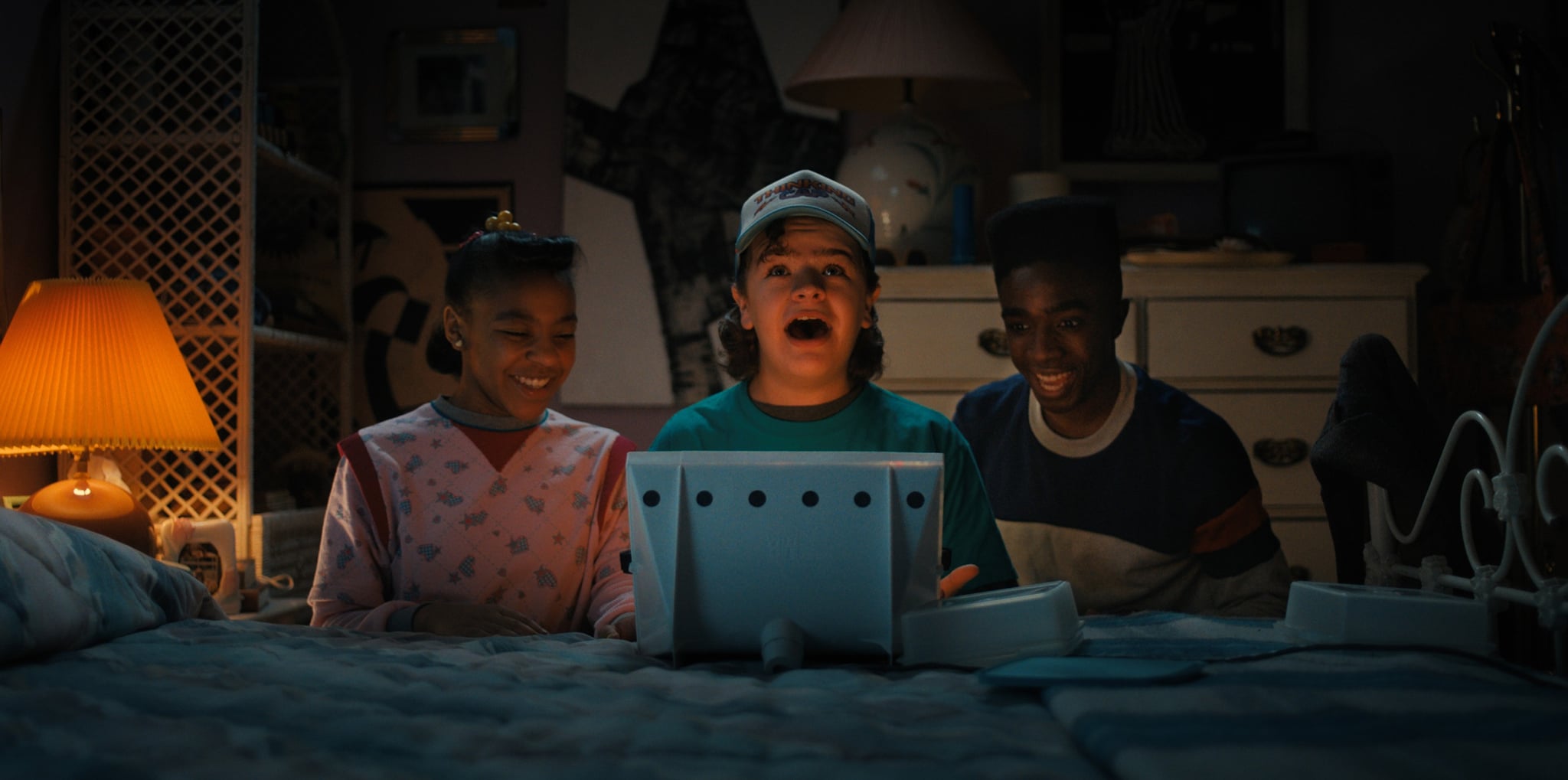 Image Source: Everett Collection
Like the audience, the cast and crew of "Stranger Things" aren't ready to say their goodbyes just yet.
Noah Schnapp, who plays Will Byers, revealed the cast's emotional reaction to the news during his appearance on the Mar. 11 episode of "The Tonight Show Starring Jimmy Fallon." Schnapp told Fallon that he read the official letter that was put out by the Duffer Brothers at the same time as the rest of the world. "So they put out this letter, and it was like, 'The show's ending, that's it. This is the beginning of the end.' And I read it, and I was just bawling. I was so upset," the 17-year-old actor said. When he reached out to his costars, he found them in a similar emotional headspace. "I texted Millie — my castmate, who plays Eleven. And she was like, 'You're crying, too?' Like, 'So am I.' And then she texted Gaten, who also plays Dustin, and he was like, 'I'm crying, too.' And then we all texted the Duffers, and we were like, 'This is so sad. Like, I can't believe this is over.' And they were like, 'You guys gotta stop texting us. Like, I know it's over, but we have time left.'"

Will There Be a "Stranger Things" Spinoff?
While "Stranger Things" is preparing to bid adieu to its viewers, the Duffer Brothers dropped hints that a spin-off expanding the mesmerizing universe might be in the cards. "There are still many more exciting stories to tell within the world of 'Stranger Things'; new mysteries, new adventures, new unexpected heroes. But first, we hope that you stay with us as we finish this tale of a powerful girl named Eleven and her brave friends, of a broken police chief and a ferocious mom, of a small town called Hawkins, and an alternate dimension known only as the Upside Down," they concluded their letter to fans.

Every good thing has to end, right? For now, if you need us, we'll be nestled in front of our TVs watching the endearing Hawkins residents in "Stranger Things" season four.