Will Harry Styles Go on Tour For "Harry's House"? Here's What We Know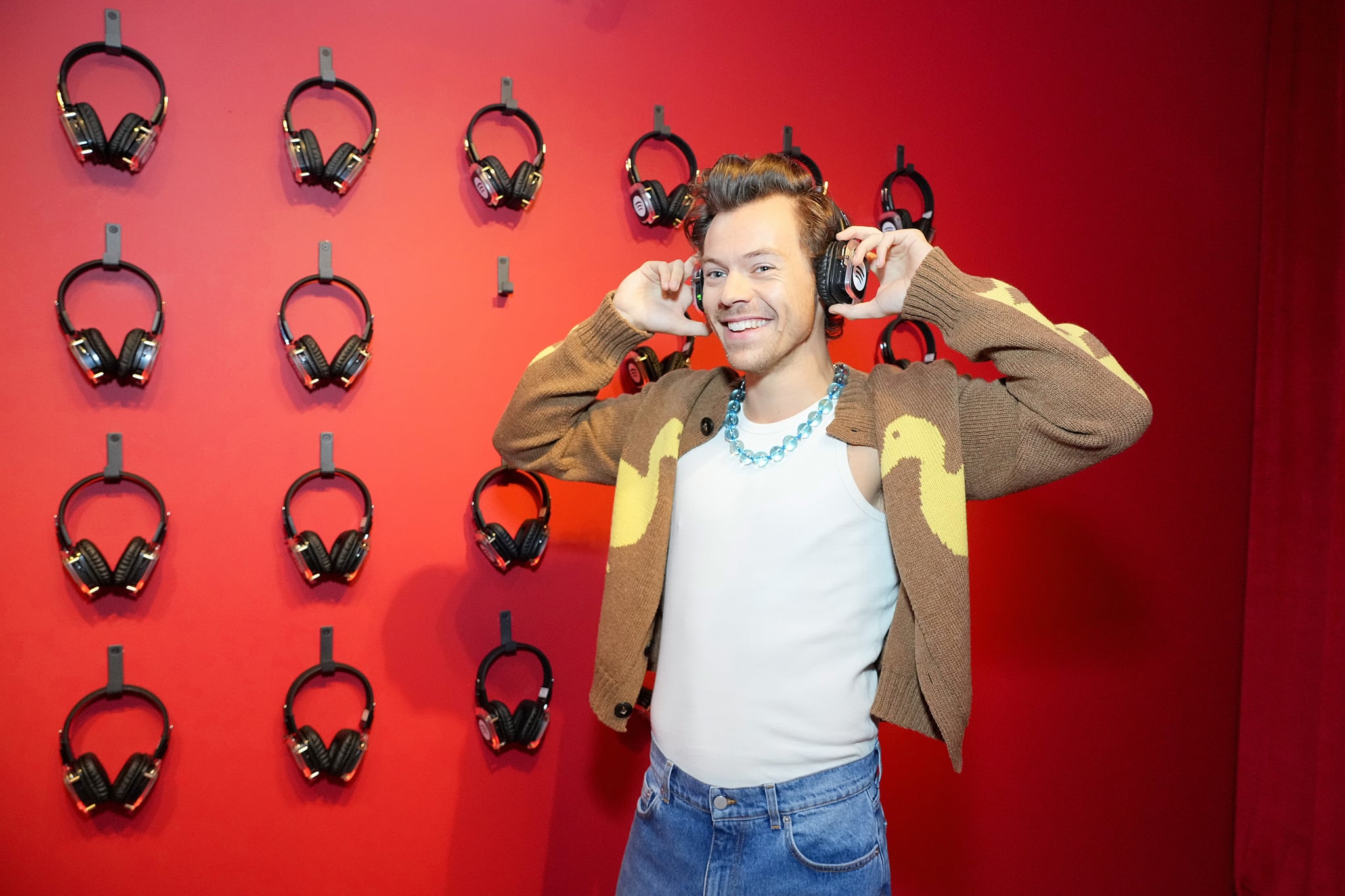 Now that Harry Styles's "Harry's House" is finally out in the world, all we can really think about is when we'll hear him play it live on tour. Or should we say love on tour? Styles has been doing Love on Tour since last year and will continue this year and next, so it appears as if right now, there's no actual "Harry's House" tour, but that doesn't mean there won't be in the future.
Fortunately, the British "As It Was" singer's next tour stops are right around the corner, so we'll have plenty of answers on when we can hear "Daylight," "Boyfriends," and "Music For a Sushi Restaurant" live on stage very, very soon. In the meantime, here's what we know about Styles's next road trip across the world.
Will Harry Styles Tour "Harry's House"?
Styles is set to start the next leg of his tour in June in the UK. He'll tour the UK and Europe before coming back to North America. He then sets off for South America to close out the year and Australia in early 2023. All of these legs of the tour are still called Love on Tour.
When Styles announced his last tour in 2019 to be held in 2020, it was called Love on Tour and was planned to be for his last album, "Fine Line." When COVID forced him to reschedule everything, the shows got pushed to 2021 and 2022. Though the US shows were last year, the rest of the tour falls after the release of "Harry's House," so it's safe to assume Love on Tour will be at least the beginning of a "Harry's House" tour and could potentially continue in 2023 under a new name.
What's the Setlist For a "Harry's House" Tour?
The setlist for the rest of Love on Tour, which is likely where Styles will perform new tracks from "Harry's House" live, is still up in the air since it hasn't started yet. During the US leg of Love on Tour in 2021, he played the entirety of "Fine Line" at most shows. If this same rule applies, he'll likely play the majority, if not all, of "Harry's House" live throughout the tour.
While he did leave out some tracks like "To Be So Lonely" during his "Fine Line" era, it's possible that some songs from "Harry's House" won't make the cut, as he now has three albums to choose from. But since this is his latest album, the setlist for future Love on Tour shows (and a "Harry's House" tour) will probably consist mostly of "Harry's House" tracks, followed by songs from "Fine Line" and a few songs from his self-titled debut album.
Will There Be Merch For a "Harry's House" Tour?
Styles is currently selling "Harry's House" merch on his website. Most likely once the tour starts, there will be a new crop of merch that will be specific to Love on Tour. It will likely include tour cities, but we don't know yet if it'll differ from the merch on the last leg of Love on Tour. It'll probably be in line with the new imagery of "Harry's House."
"Harry's House" Tour Fan Theories
Styles is currently on tour through early 2023 for the previously announced Love on Tour shows. However, there has been chatter among the fandom that a stadium tour is on the horizon. Popular gossip site Deux Moi shared an anonymous tip that it may be coming, but we can take that with a grain of salt. It's possible we could see Styles touring stadiums in the US in 2023, but there's also a chance he might take some time off for more acting gigs and to continue writing new music. We'll have to wait to see what happens.