Will James Earl Jones Voice Darth Vader In "Obi-Wan Kenobi"? It's Still a Mystery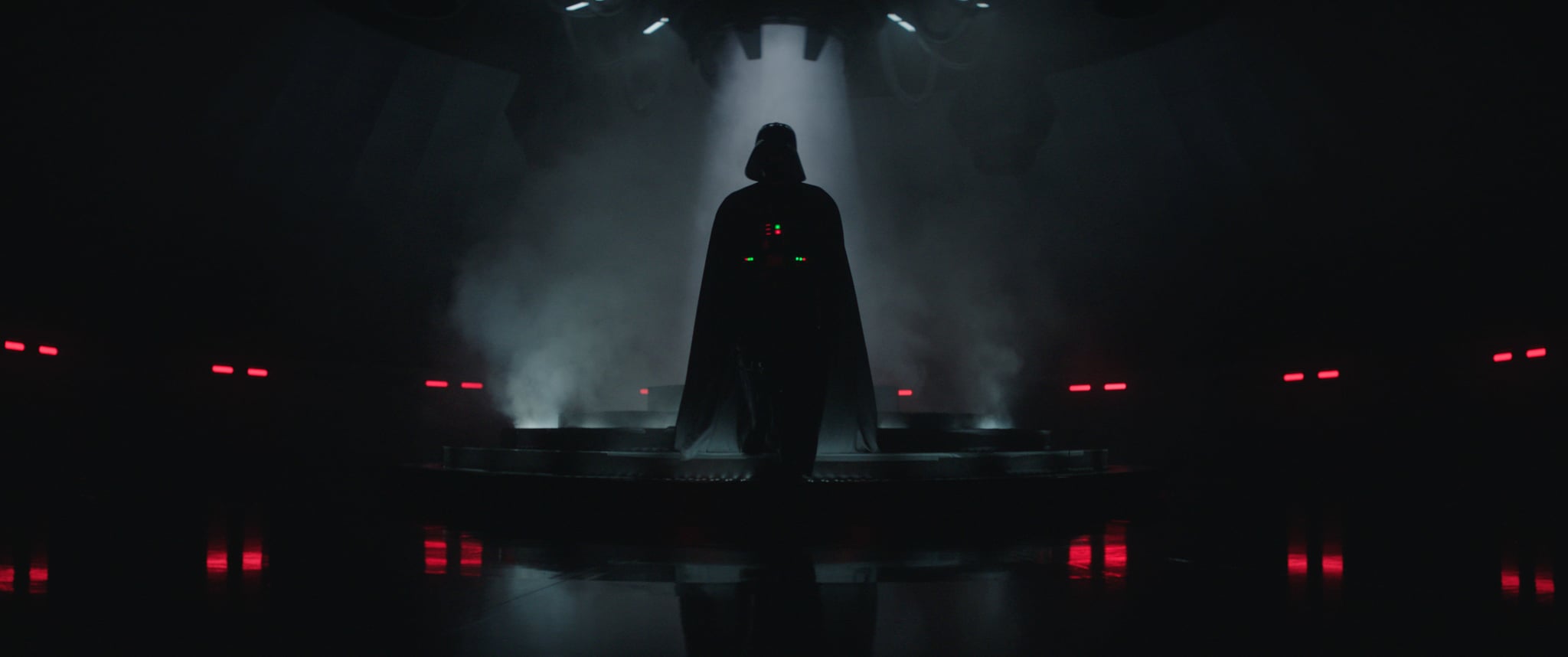 The Disney+ series "Obi-Wan Kenobi" is bringing back a few of the most iconic Star Wars characters for a brand-new adventure. It's also bringing back some actors we didn't expect to ever see in the Star Wars universe again, like Ewan McGregor and Hayden Christensen. While we already know that Anakin Skywalker/Darth Vader (as played by Christensen) will be back, the big question is whether the other Vader will be back in any way. Will James Earl Jones, who famously voiced the character in the original trilogy, appear in the new series?
Will James Earl Jones Voice Darth Vader in "Obi-Wan Kenobi"?
At the moment, no one is letting any details slip, and the person who would know the most is also the person who's saying the least. Christensen had just one response when Total Film asked him about Jones's presence (or lack thereof): "No comment."
Christensen, at least, is participating more in the Darth Vader side of the character than he ever has before. "When George [Lucas] had brought me onto the prequels, it was to play Anakin," Christensen told Total Film. "He gets knighted as Darth Vader towards the end [of Episode III], and for a couple of scenes, I get to put the suit on. But my journey with the character was with Anakin Skywalker. But the character? He's such a complex character. And now, getting to explore the mindset and the emotional state of Darth Vader, has been a lot of fun."
Which Star Wars Films Has James Earl Jones Voices Darth Vader In?
Jones has reprised the voice of Vader in other Star Wars projects since then, including in the animated series "Star Wars Rebels," which is set just a few years after the Disney+ "Obi-Wan Kenobi" show takes place. He's also voiced Vader in other "Skywalker Saga" movies. In "Revenge of the Sith," Jones has an uncredited voice cameo, voicing Vader just after his transformation, and he has a similarly brief voice cameo in "The Rise of Skywalker." In the anthology film "Rogue One," Jones also reprises his voice role as Vader, with the story taking place immediately before "A New Hope."
It would certainly be a big bonus if Jones does appear once more in "Obi-Wan Kenobi," so we'll be keeping our ears peeled for that very familiar voice!