Yes, the "Enchanted" Sequel Is Finally Happening – See Amy Adams on Set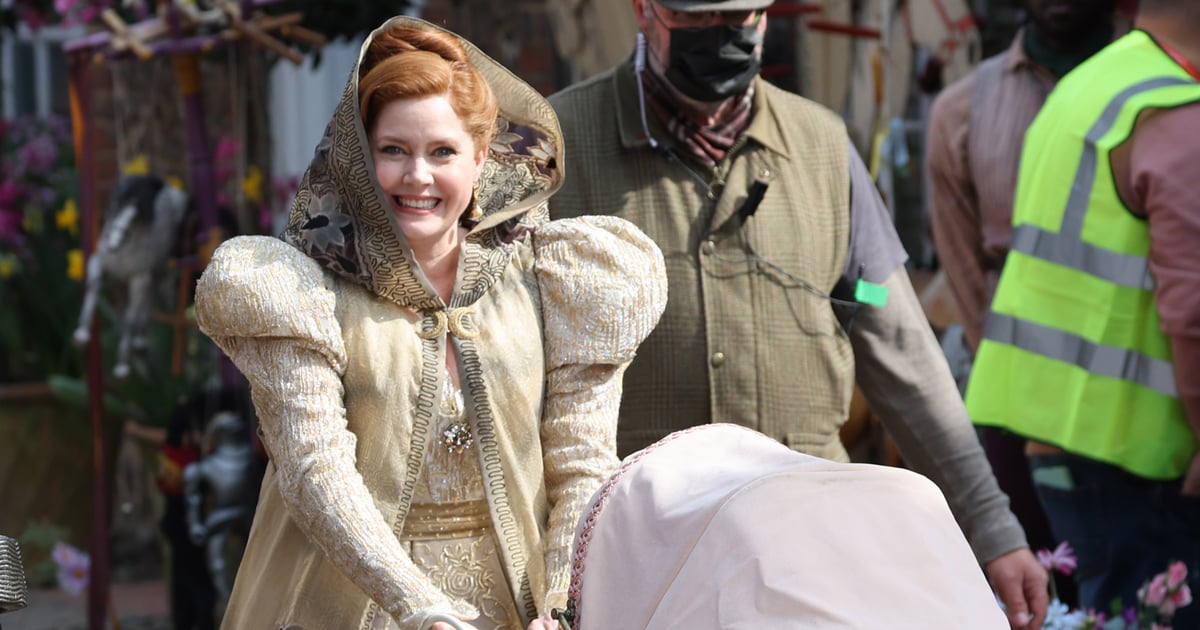 The "Enchanted" sequel, "Disenchanted," is really, finally happening. The original movie — which starred Amy Adams as the lost Princess Giselle; Patrick Dempsey as her love interest, Robert; James Marsden as Prince Edward; and Idina Menzel as Nancy — was released in 2007, and sequel rumors followed it for years. Disney finally greenlit the sequel movie at the end of 2020.
"Disenchanted" finally started filming in 2021 and is currently doing reshoots in Buckinghamshire, England. The first photos from the set show Giselle and Robert in a fairytale wonderland in gorgeous old-fashioned costumes. For her part, Adams told Jimmy Fallon back in the fall of 2021 that the sequel has been a ton of work, with more singing and dancing than the original.
She explained, "The last time I really danced as much as I'm required to dance in this, I was in my 20s, and now I'm not in my 20s. It feels different in your 40s. In my heart, I look like I'm in my 20s when I'm dancing, and then I would watch playback and be like, 'Whoa, that's not the same.'"
Here's everything we know about the "Enchanted" sequel, including its cast, plot, release date, and more.